2 BEDROOMS • 1 BATHROOM • SLEEPS 6 GUESTS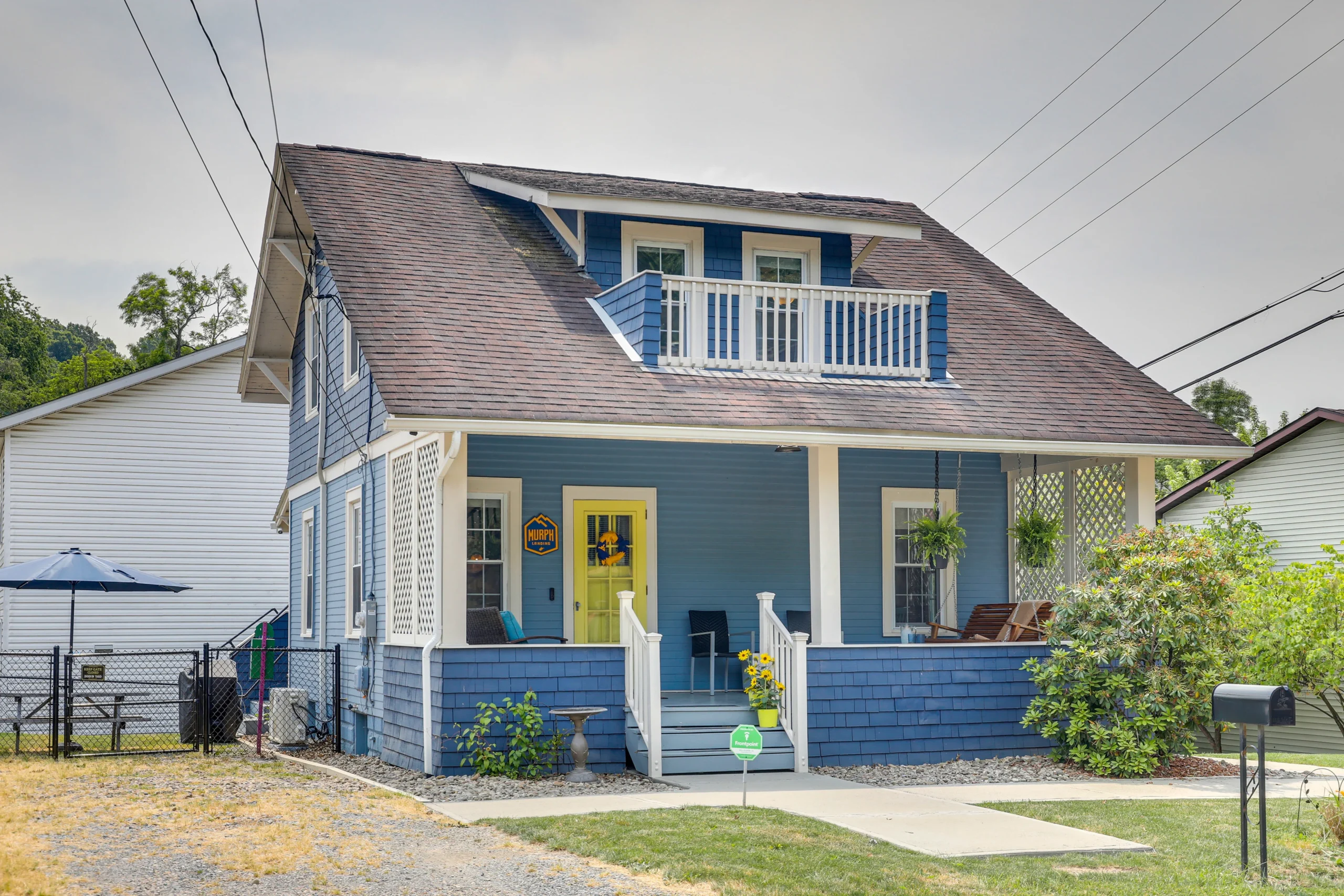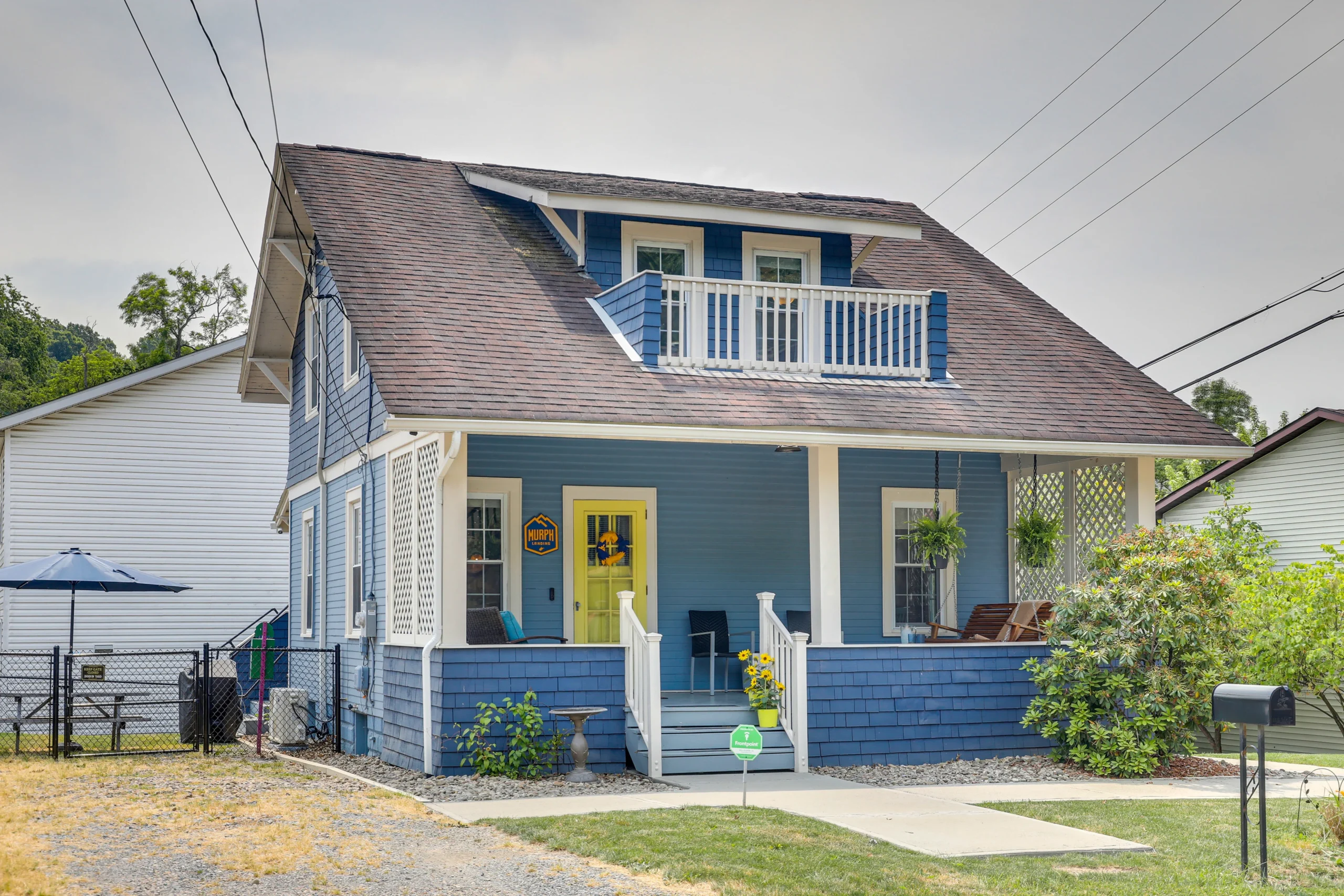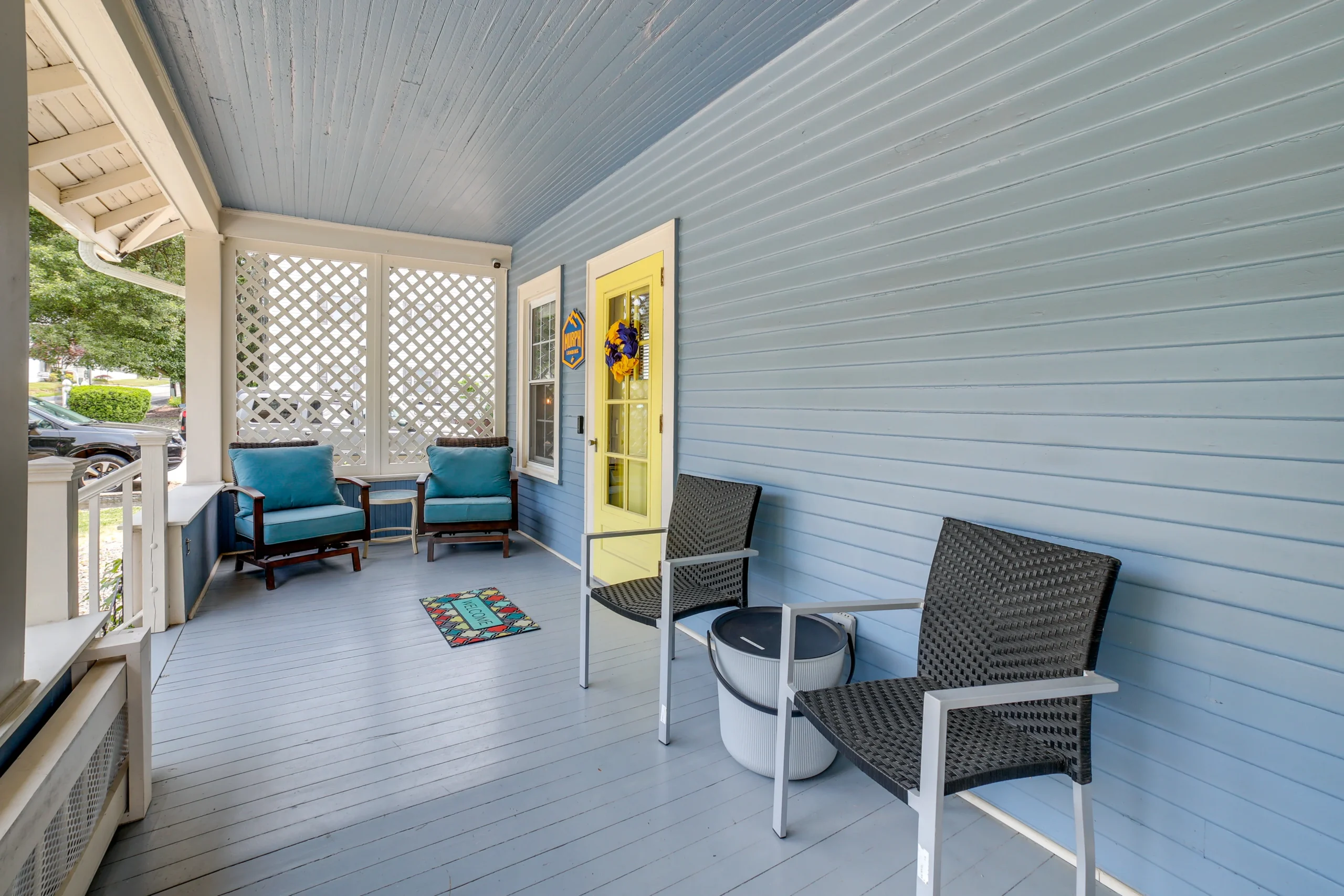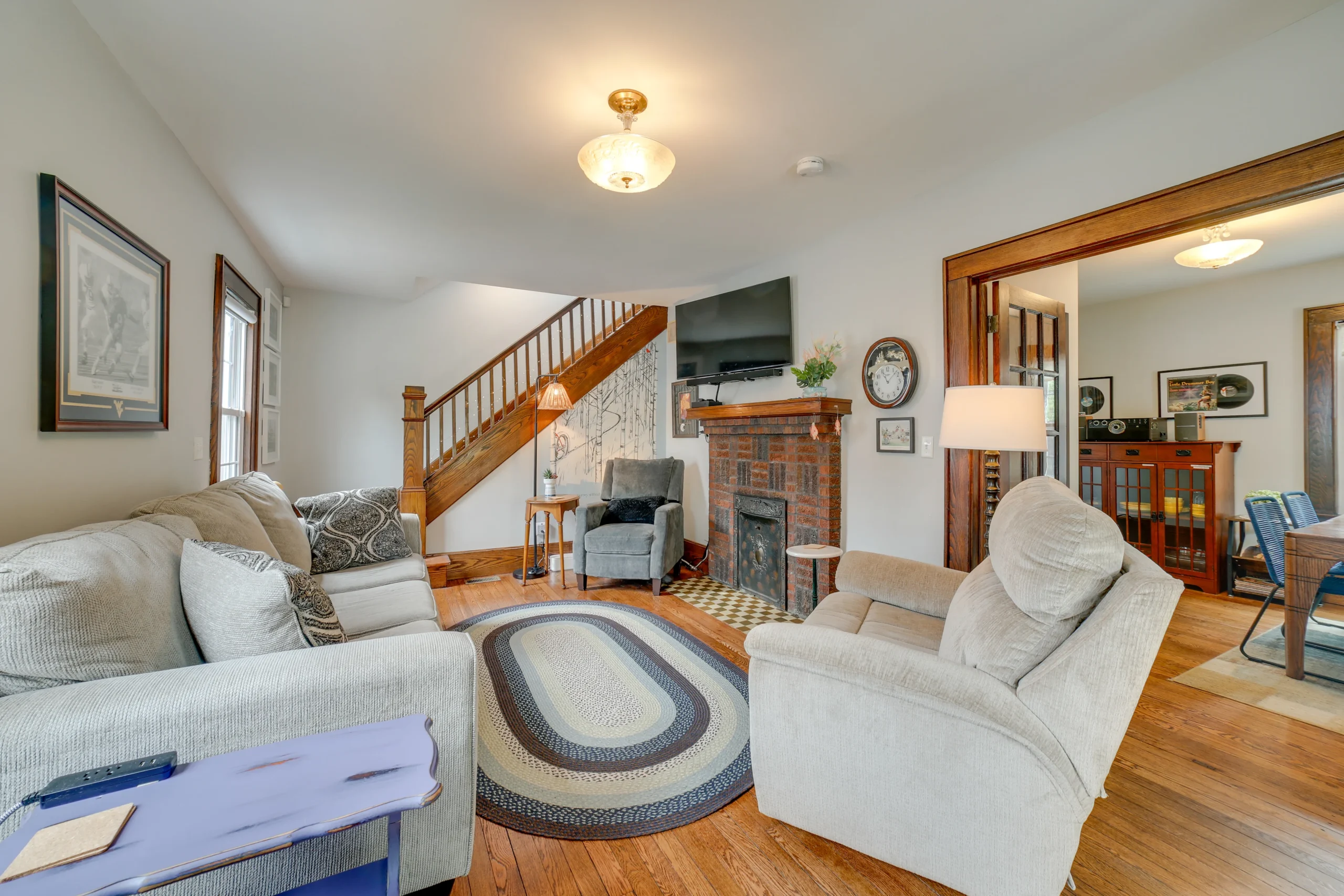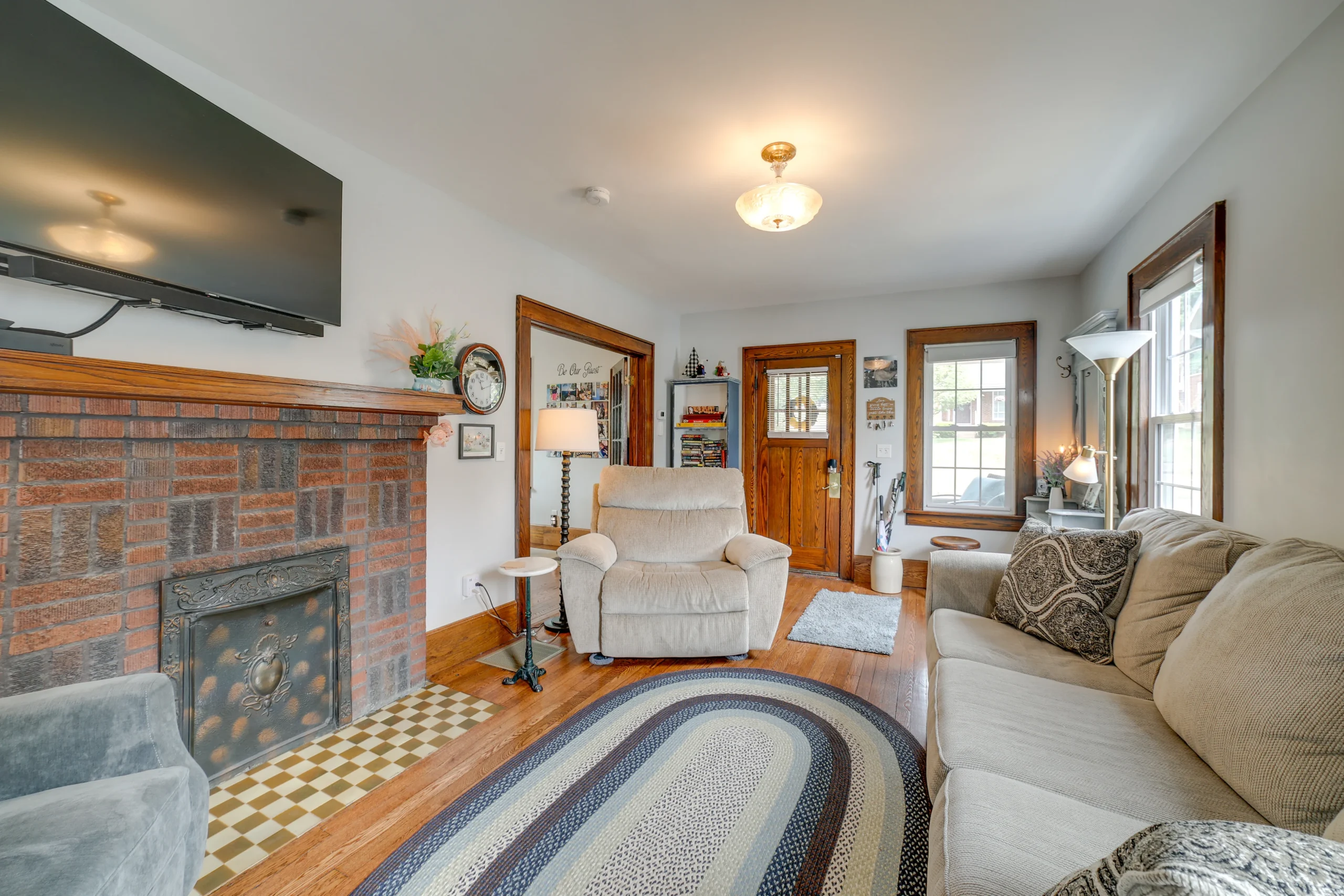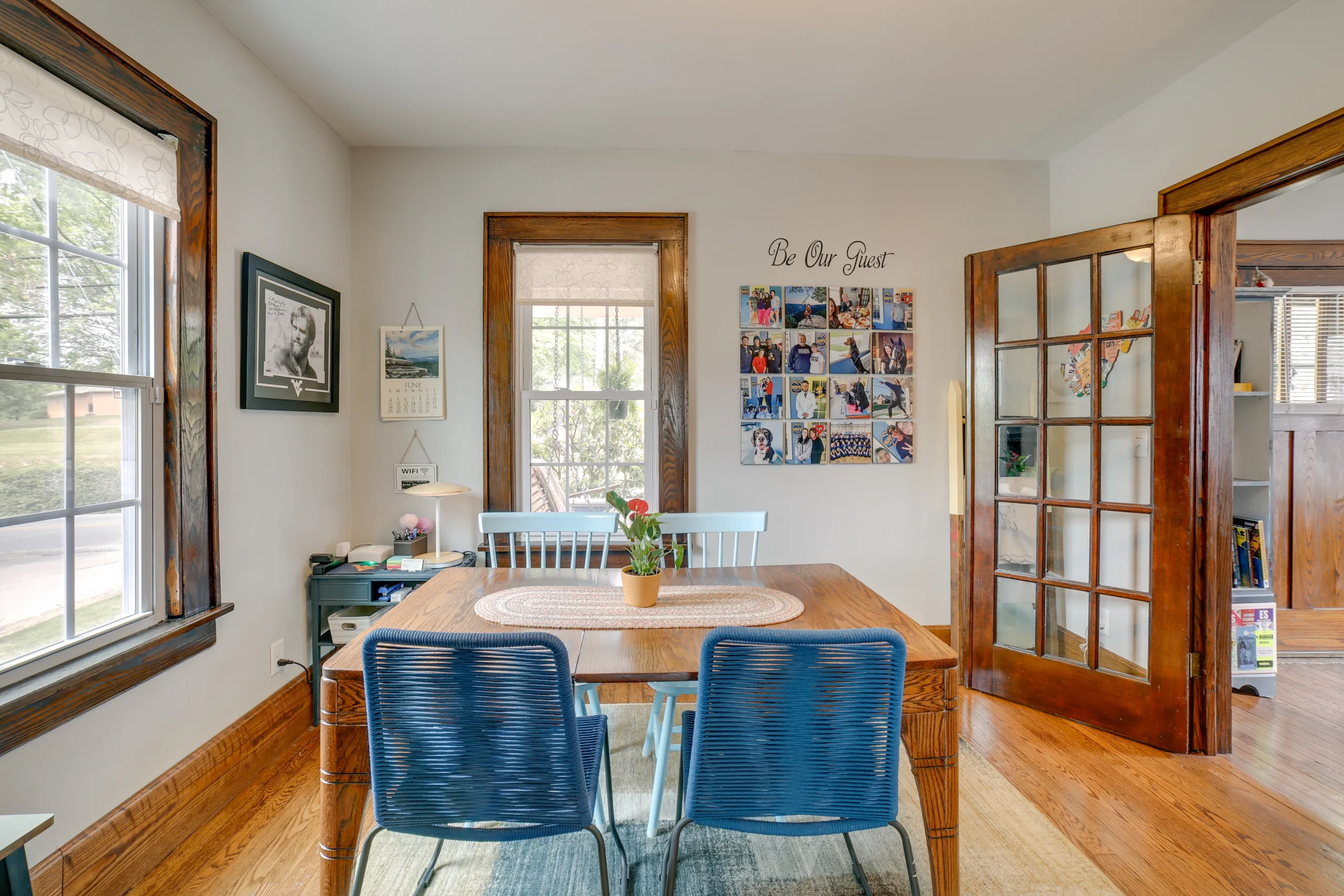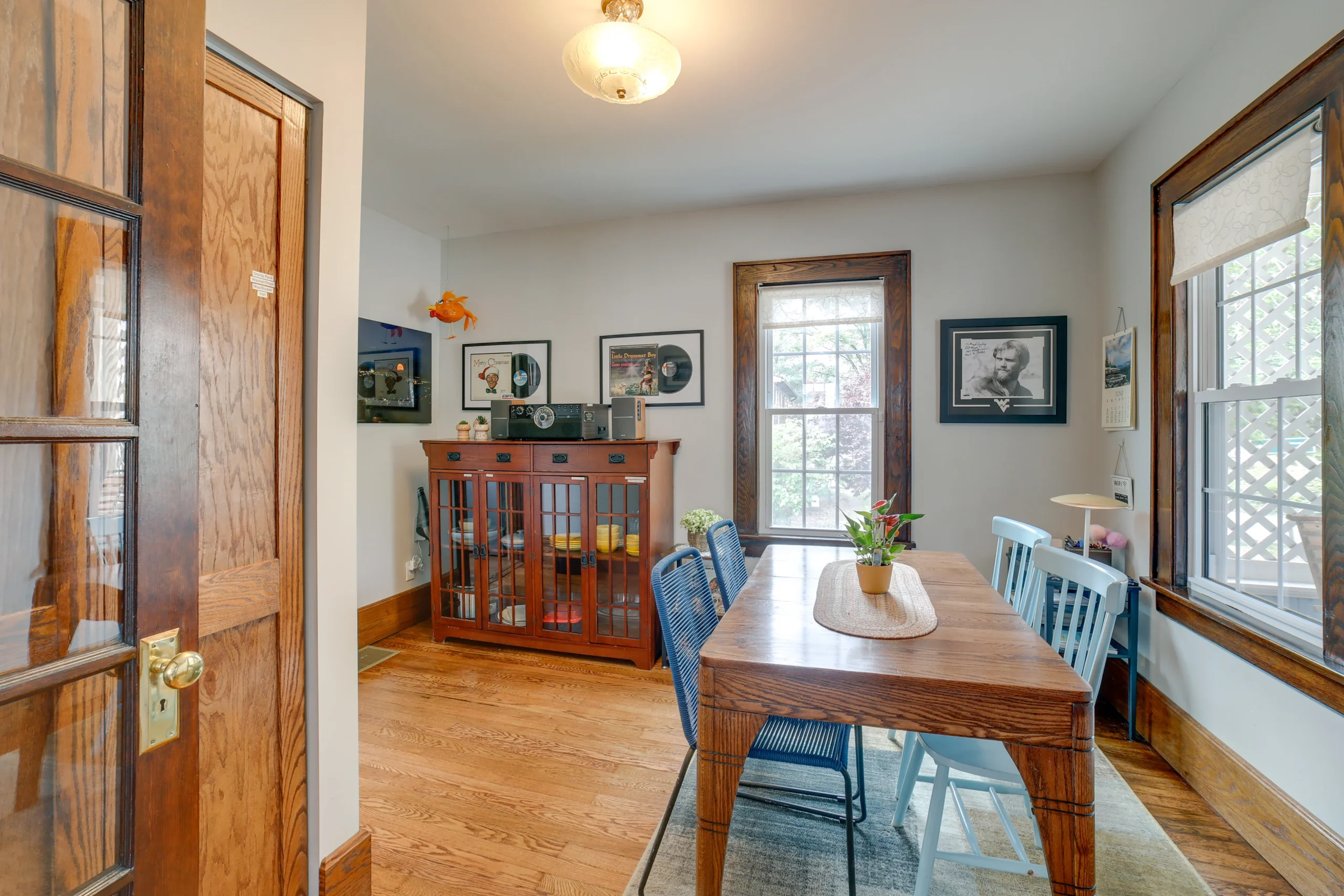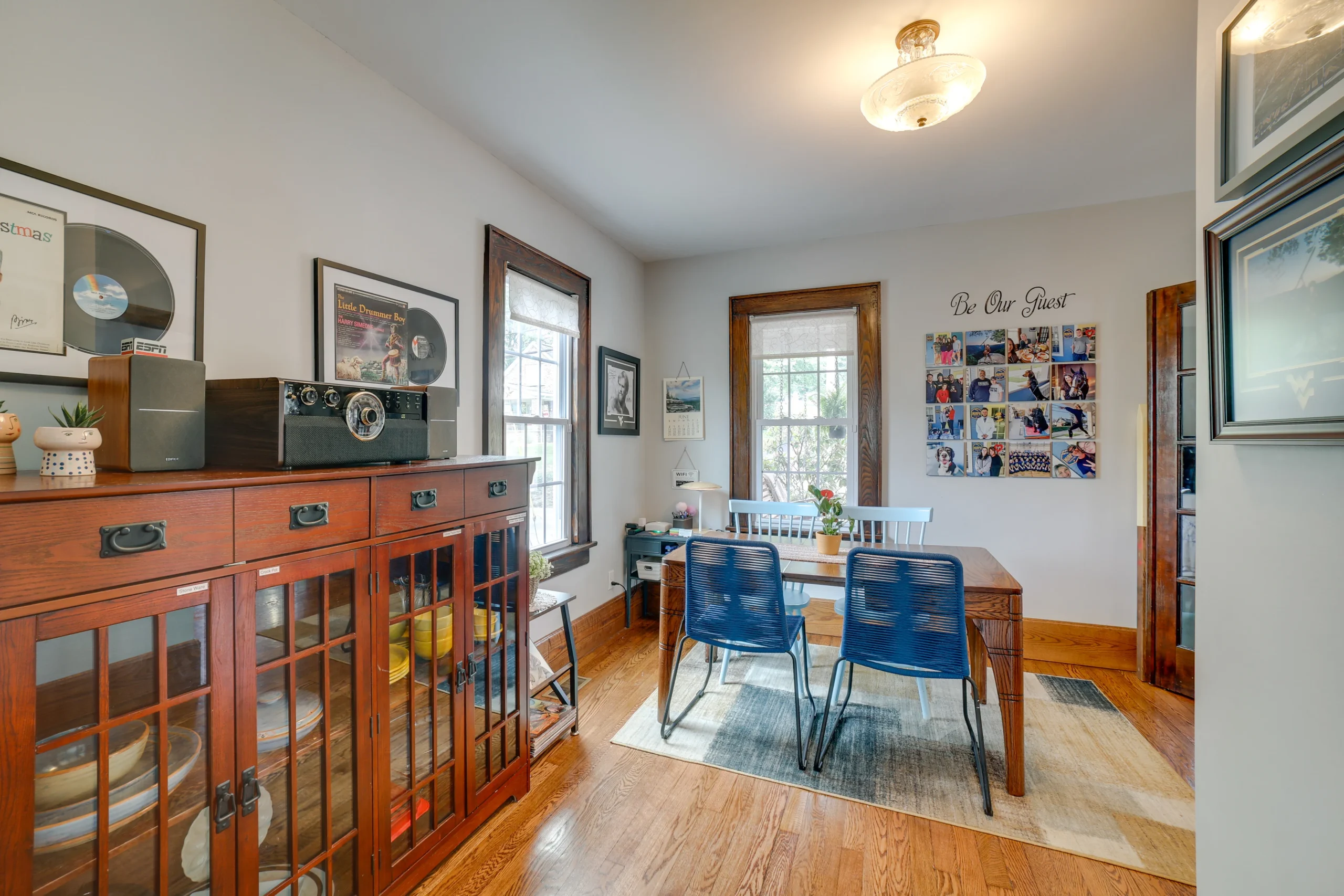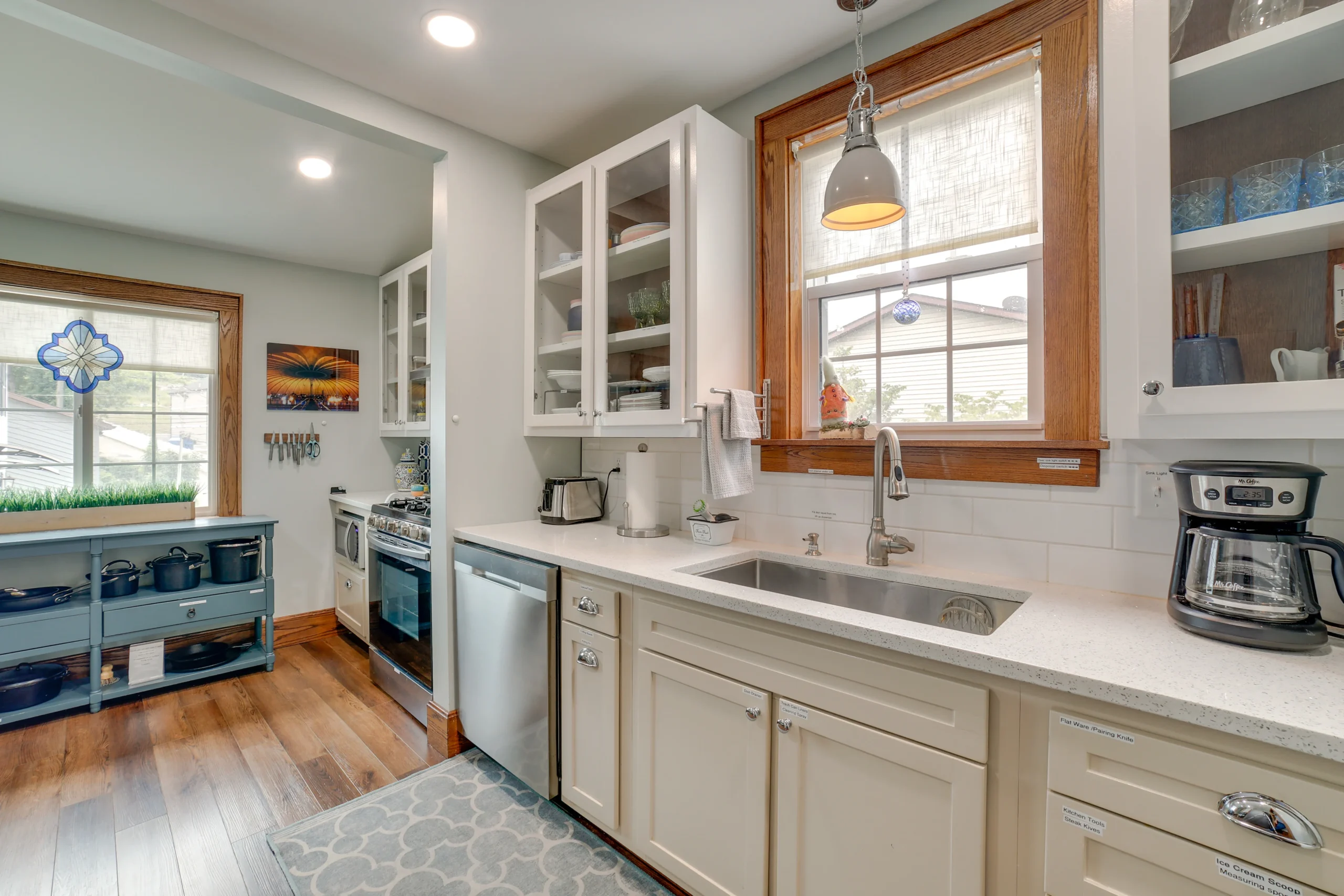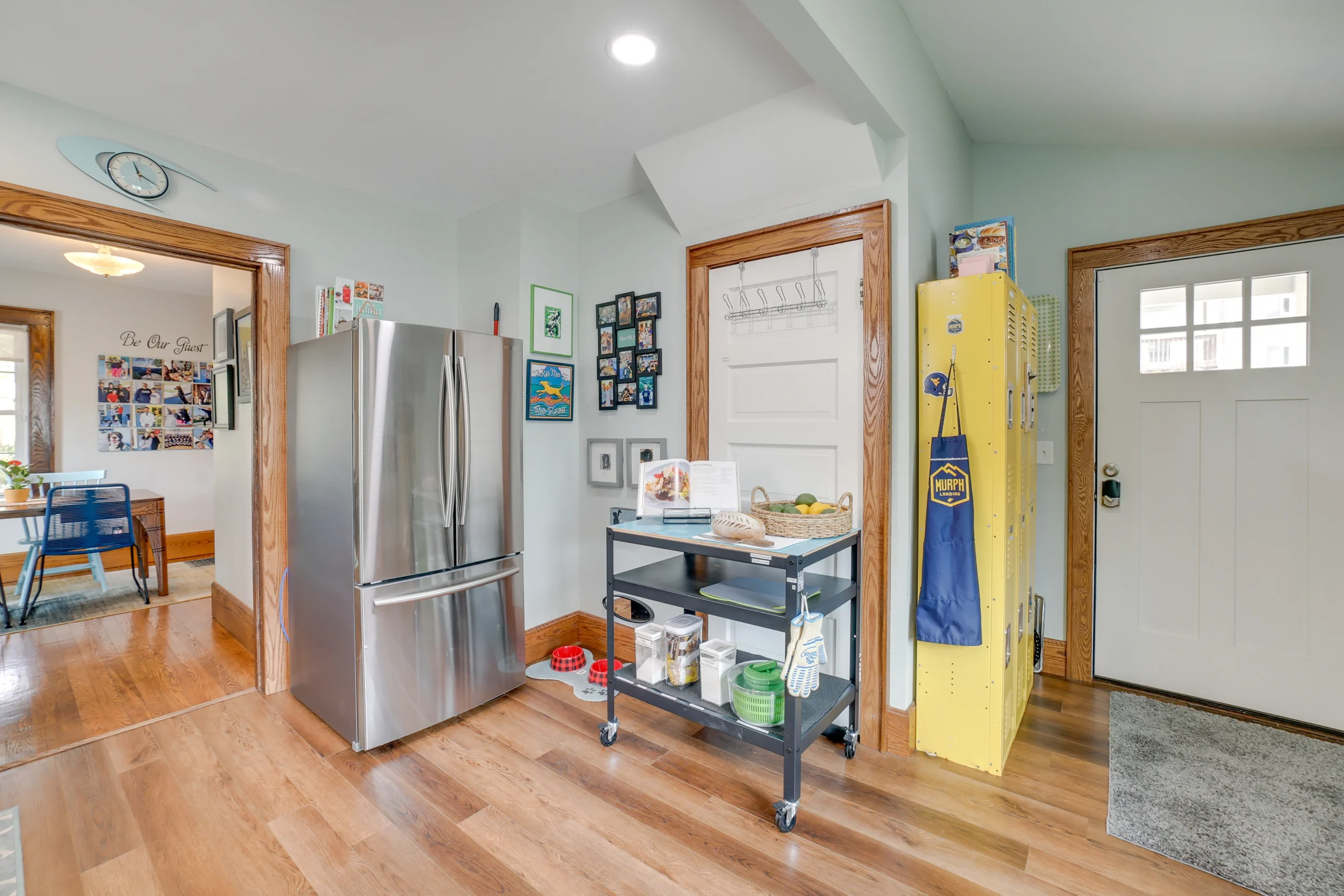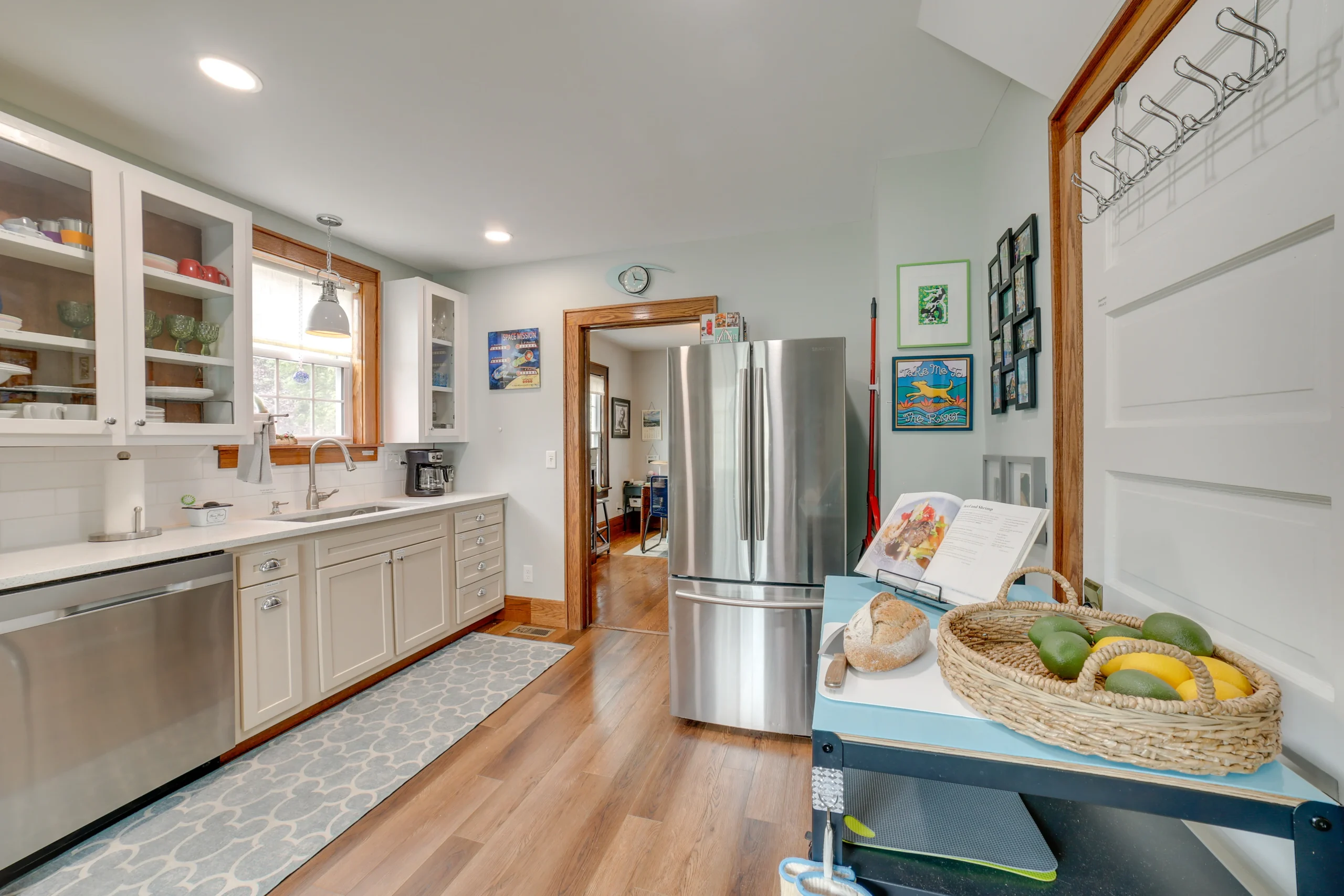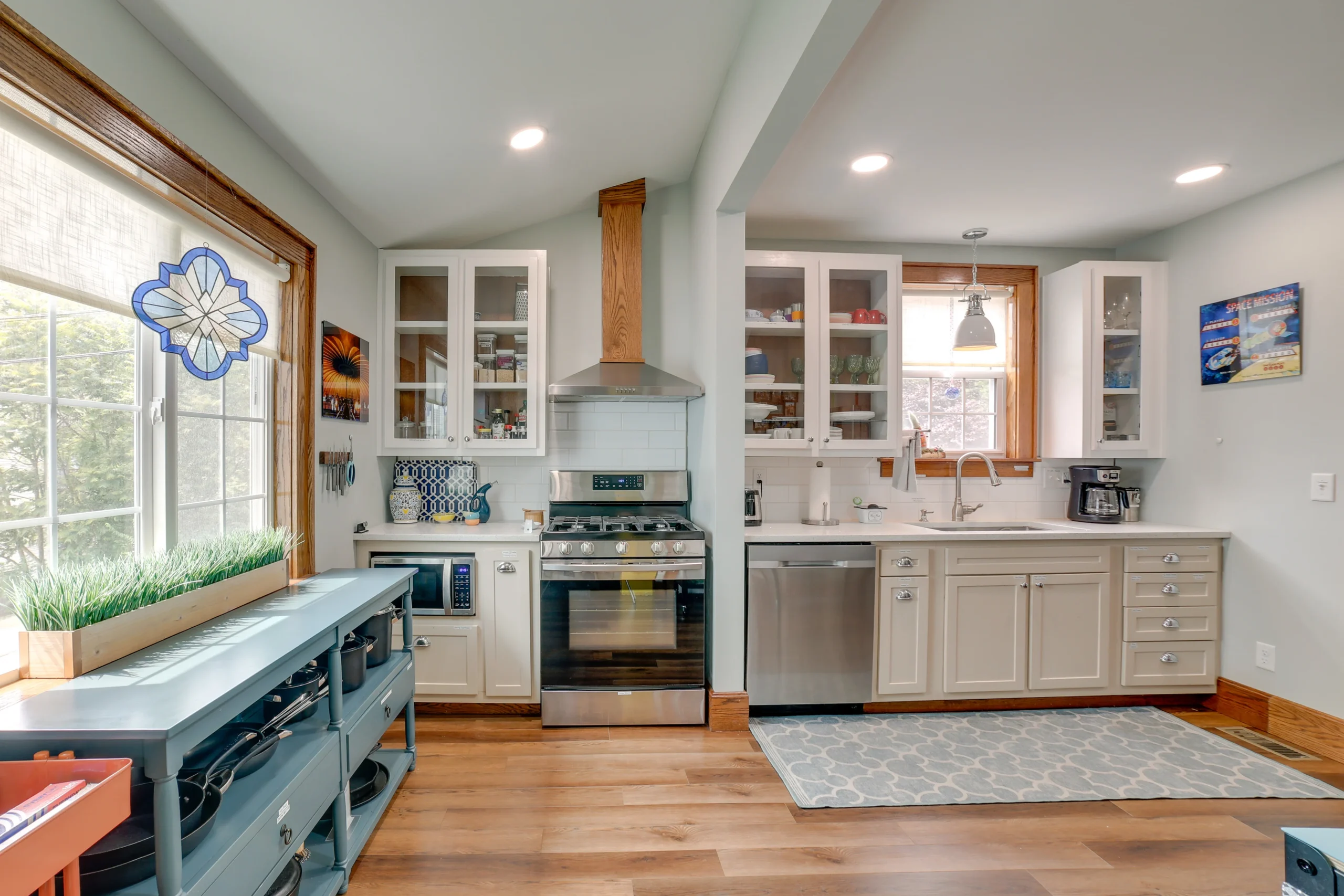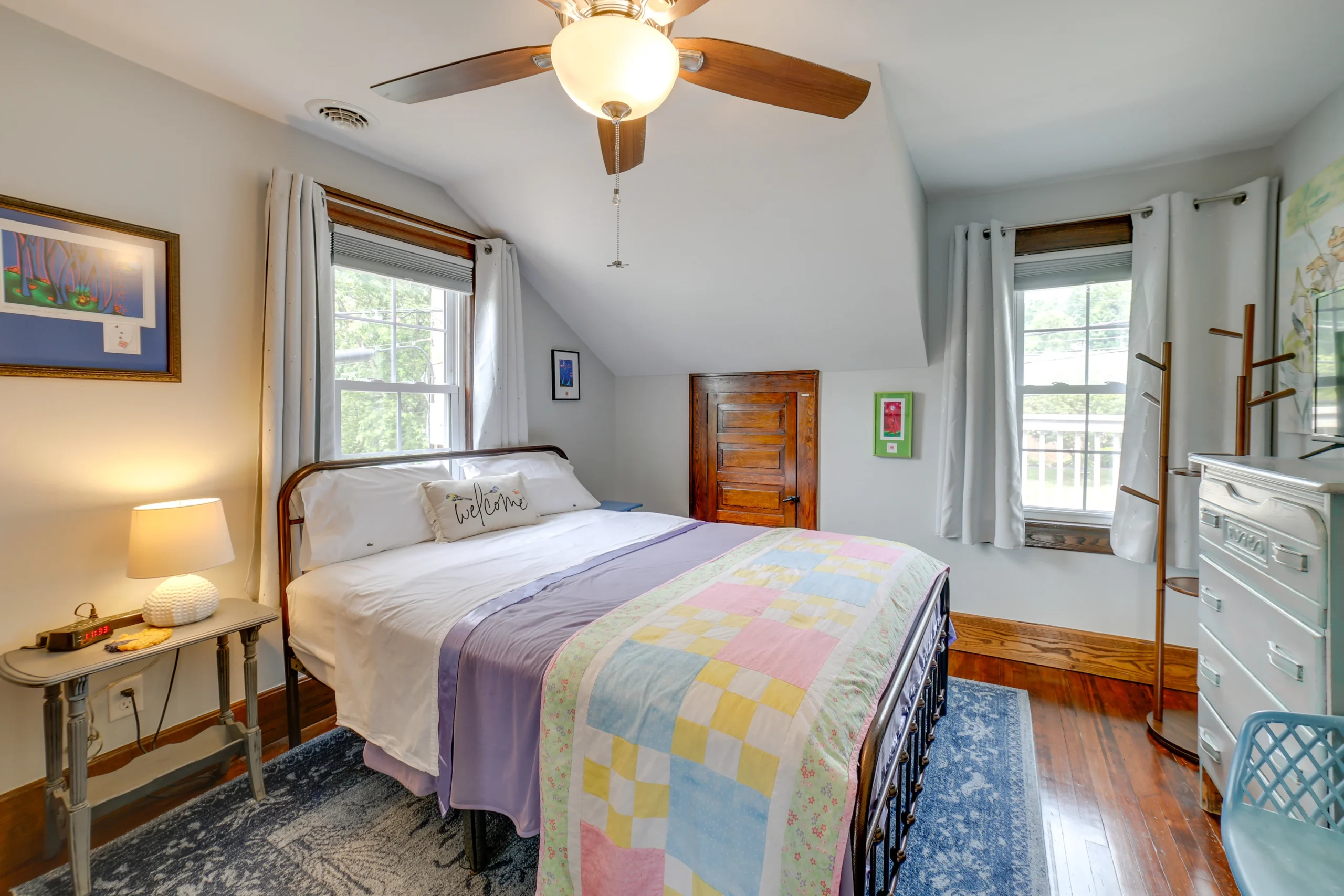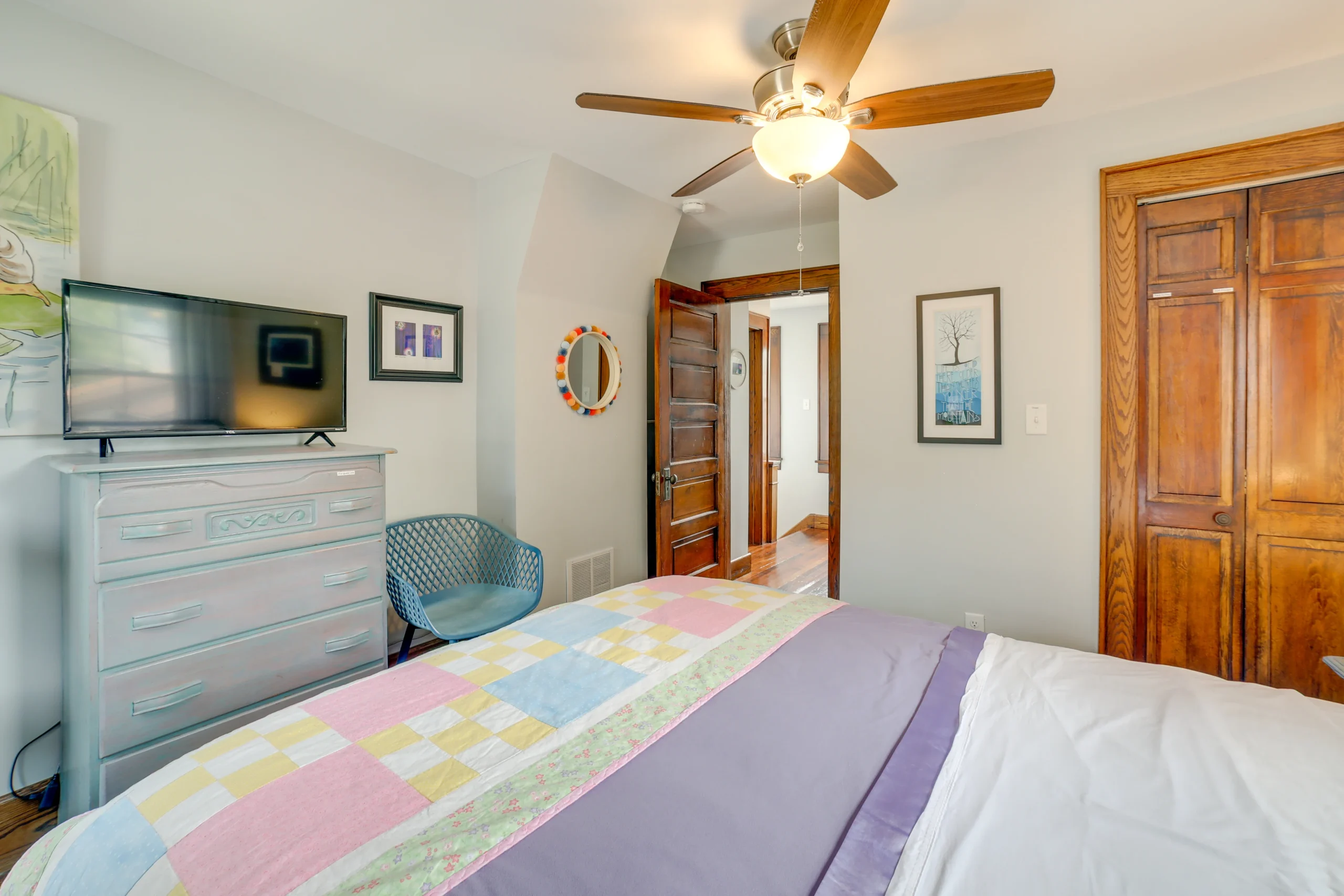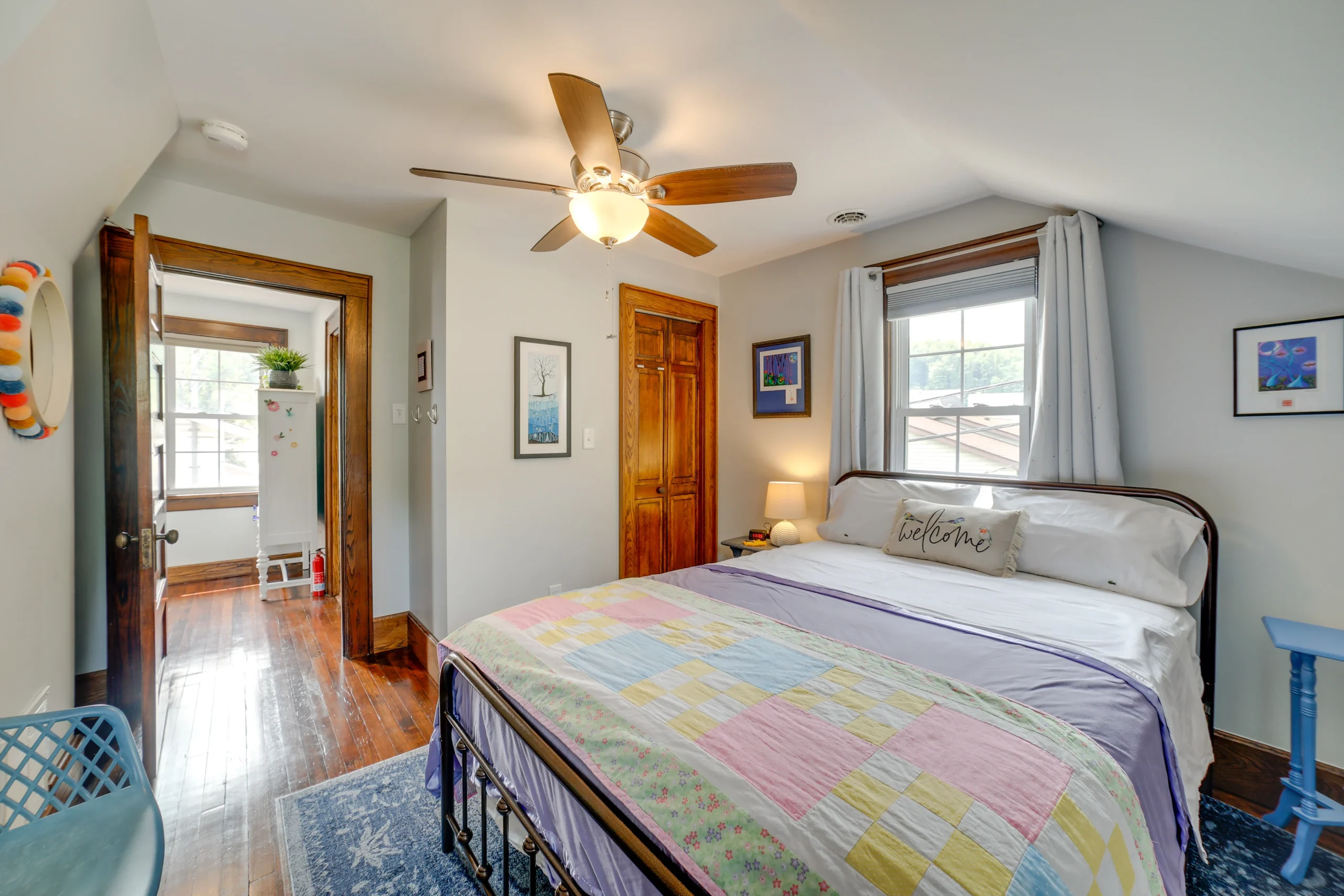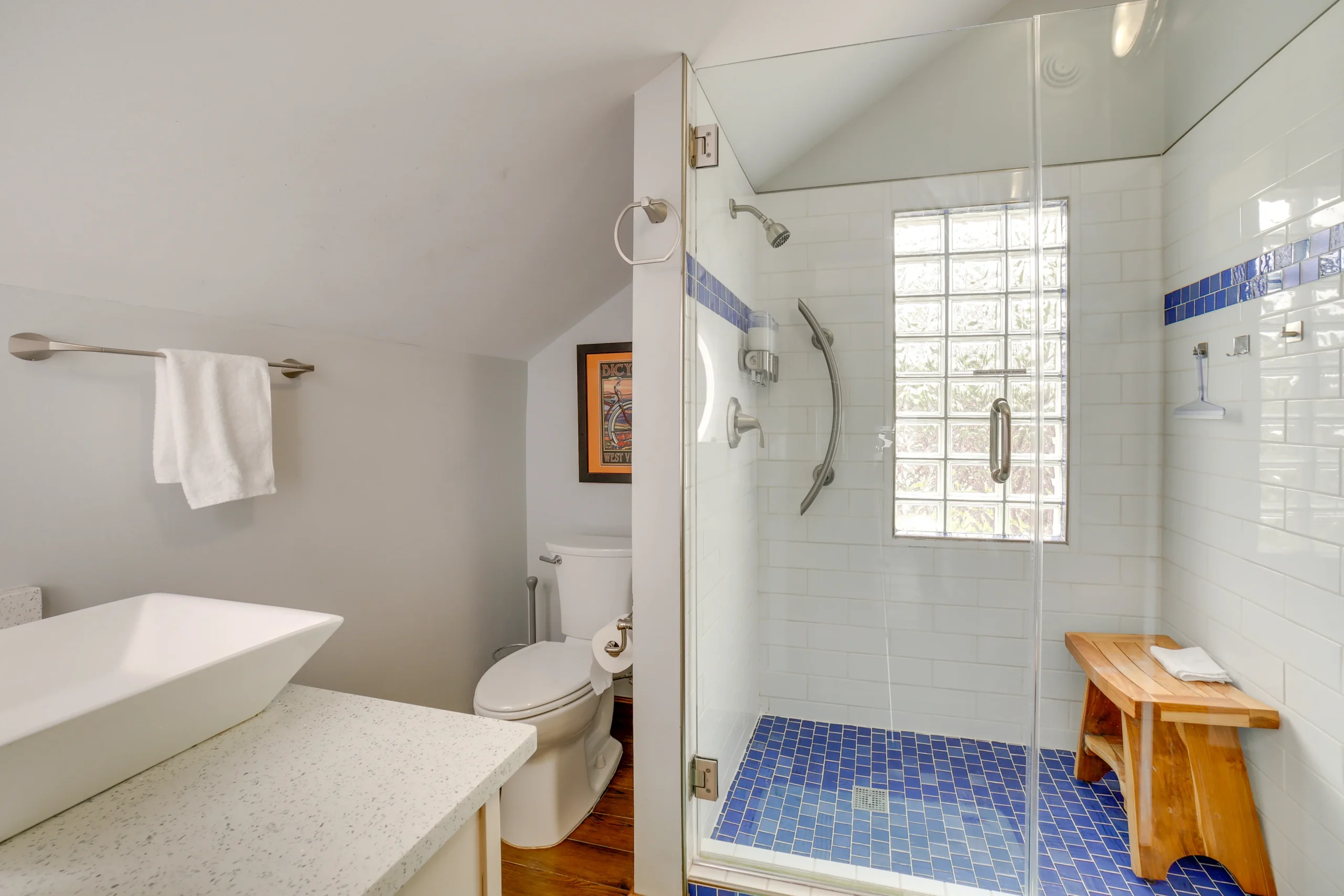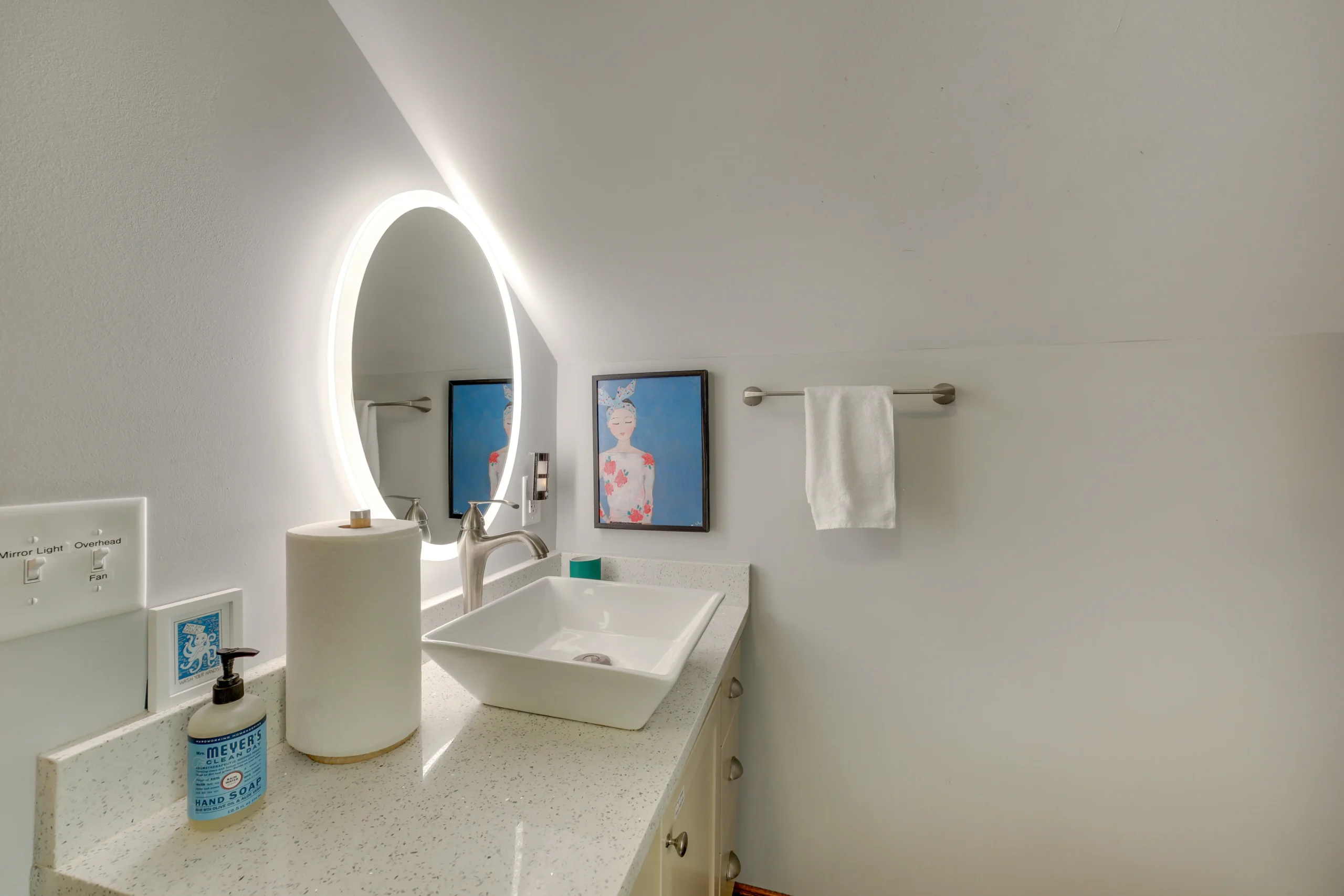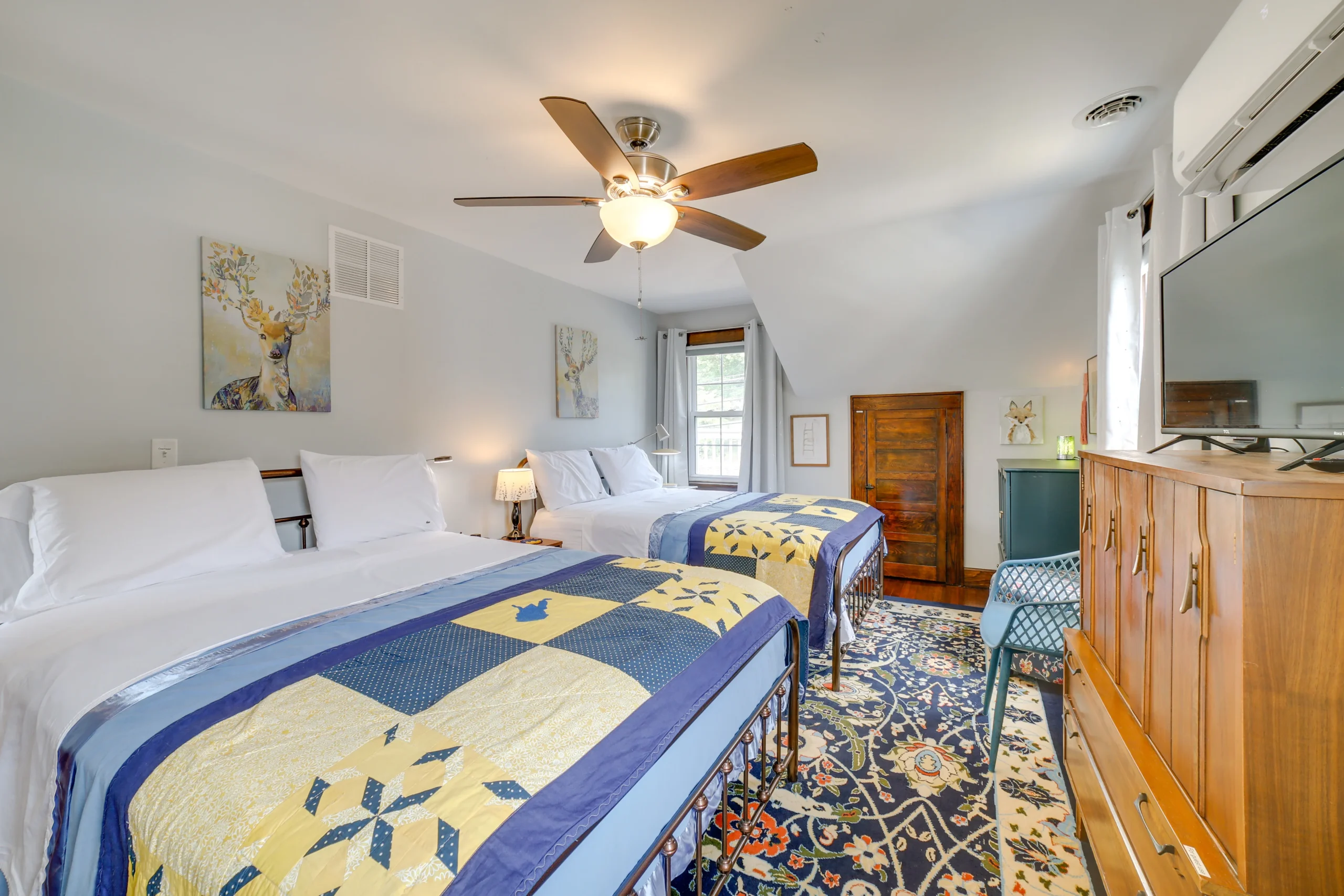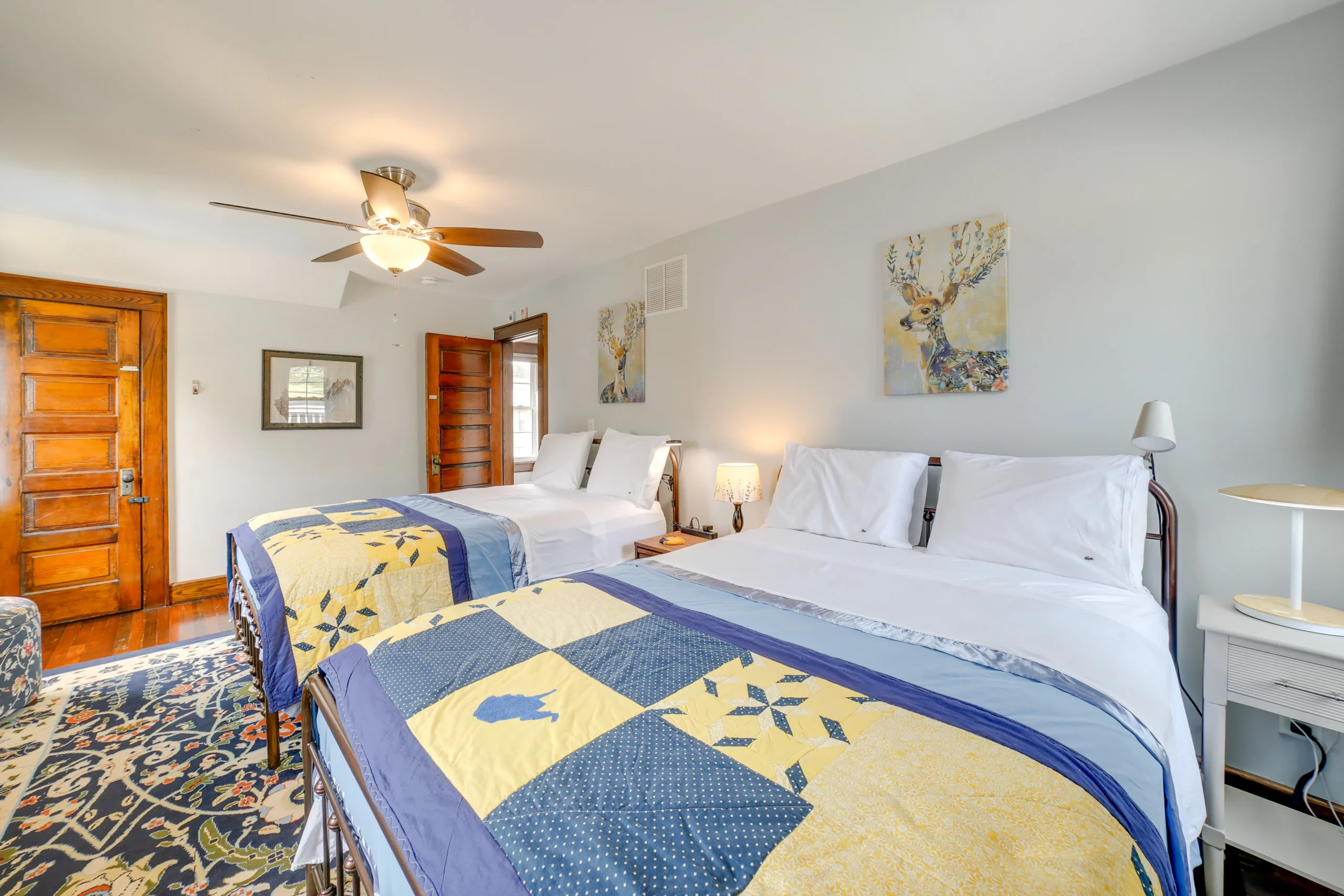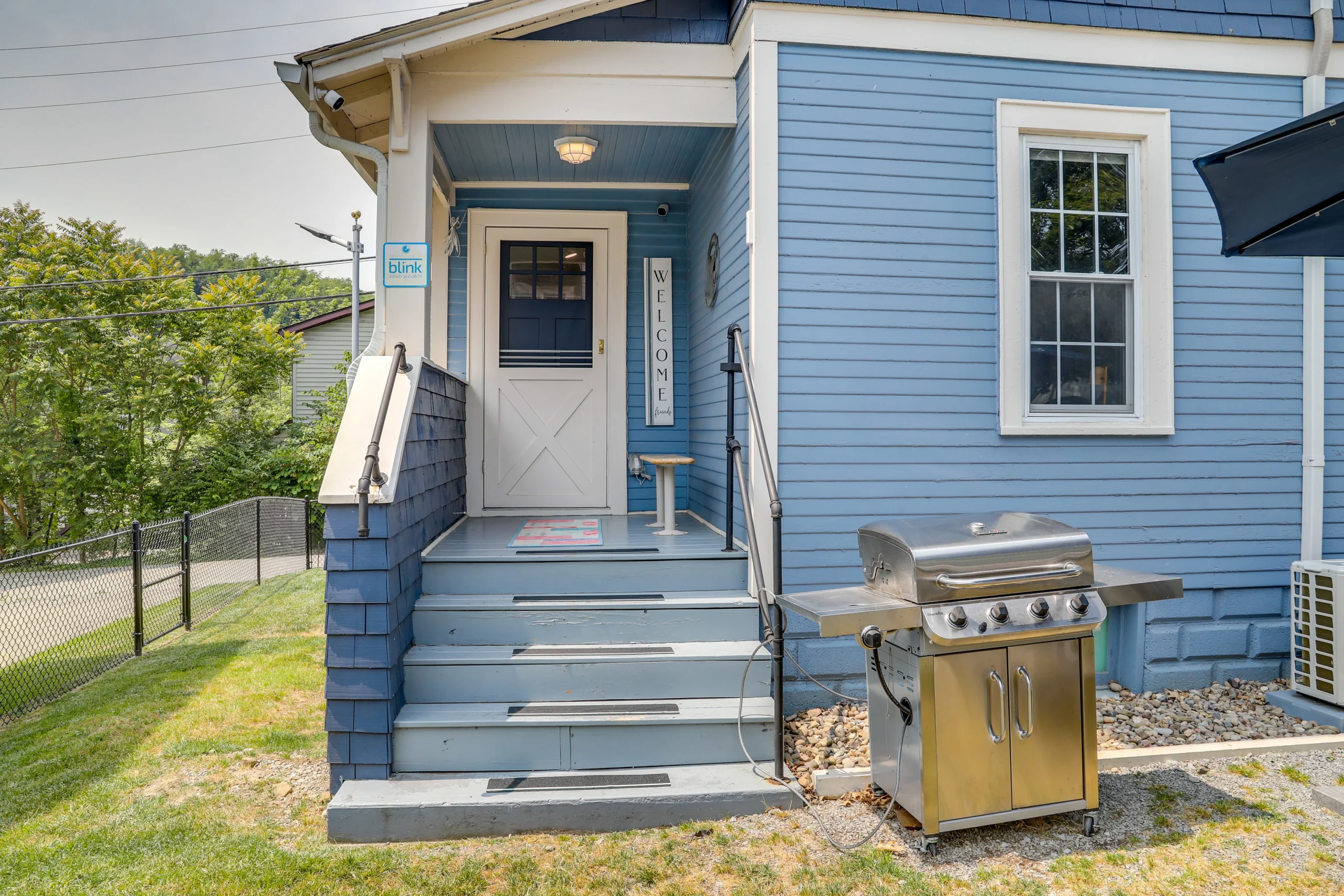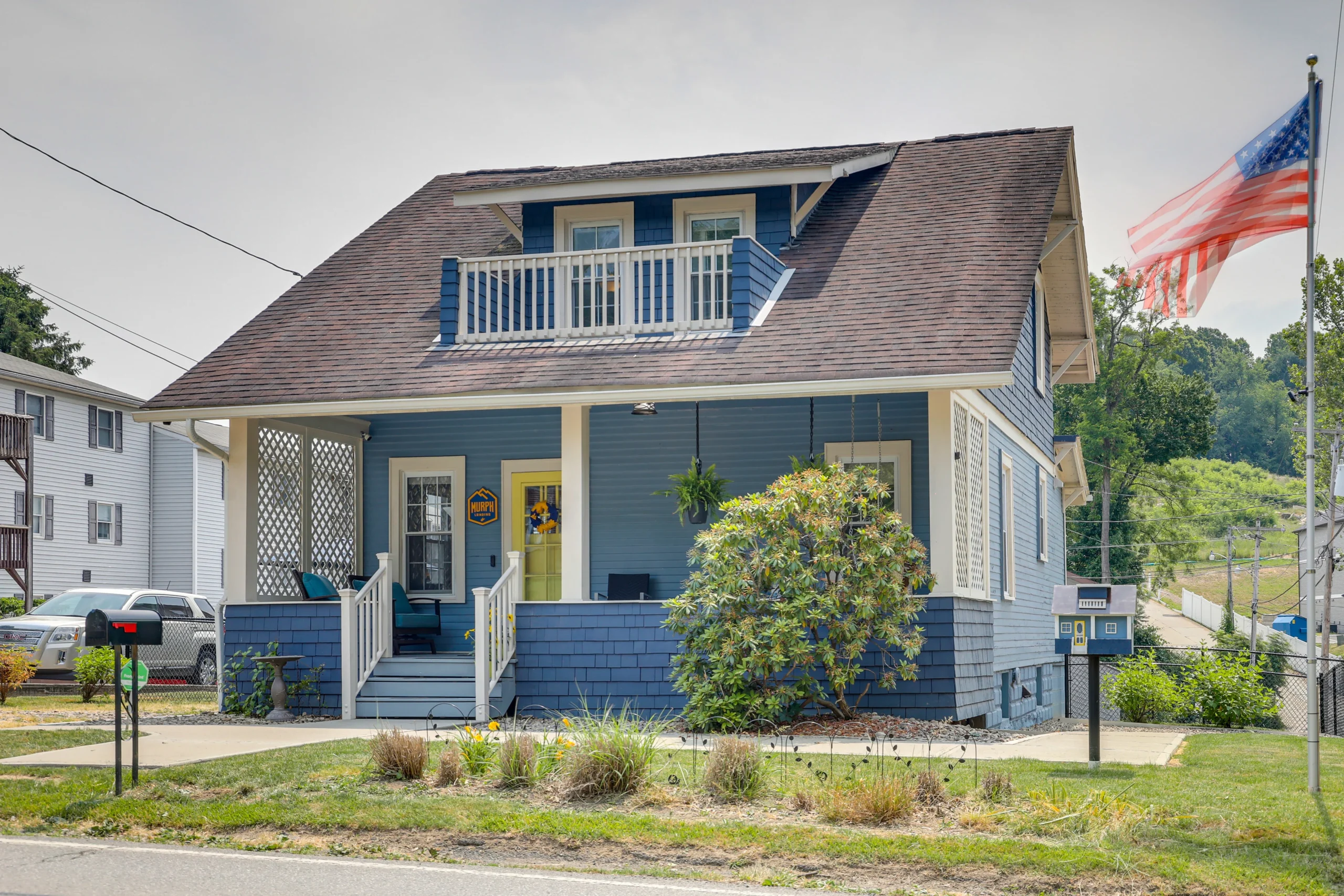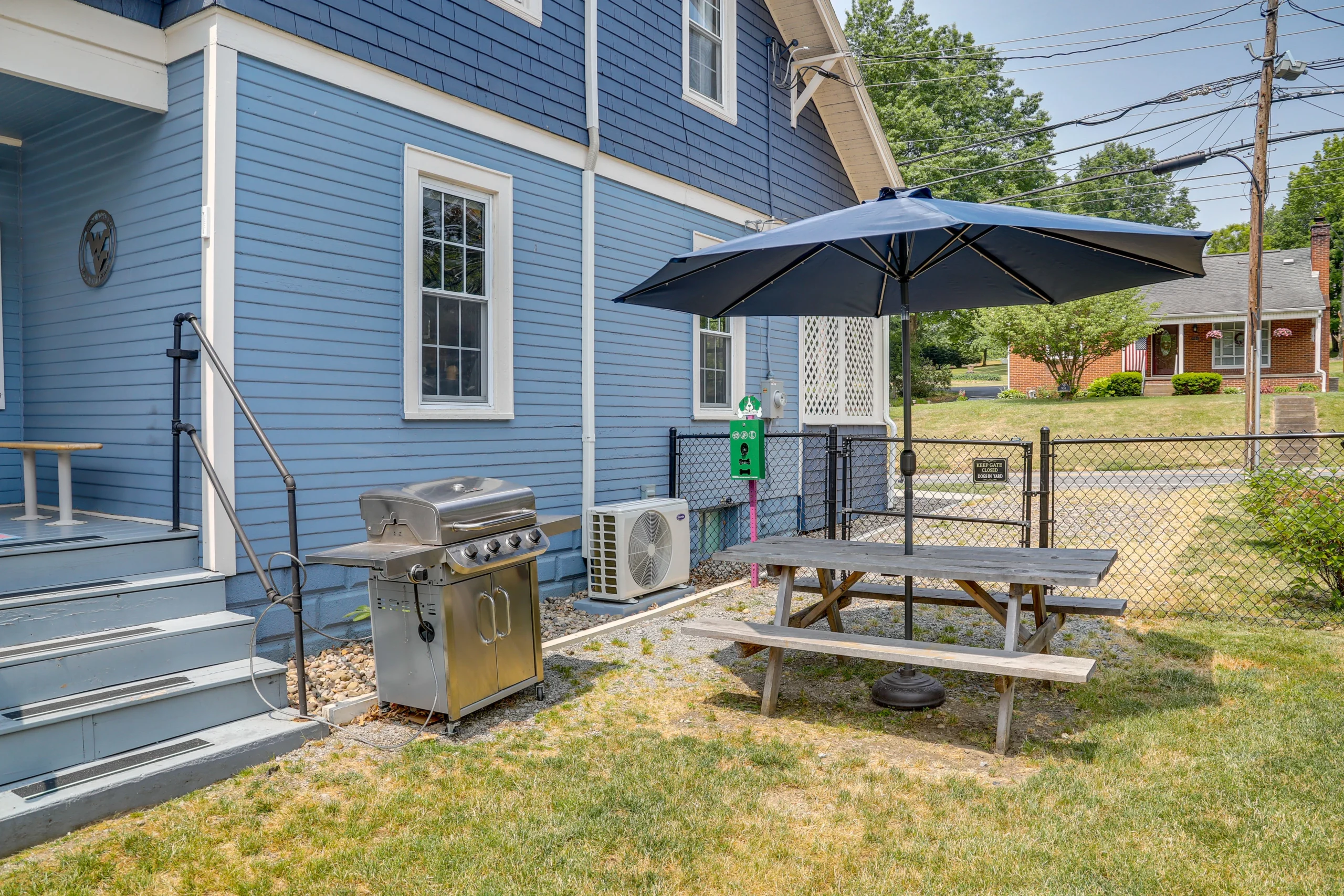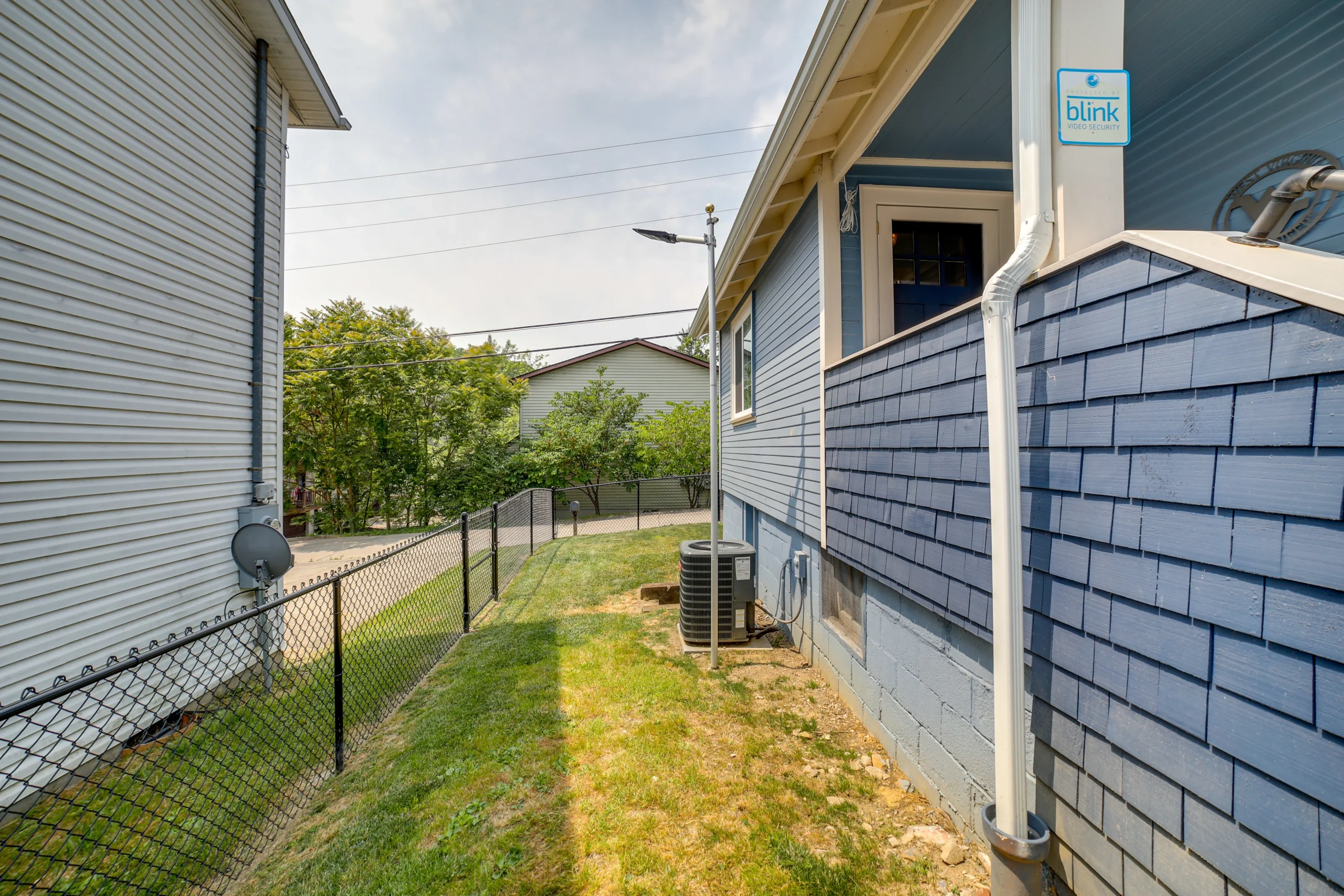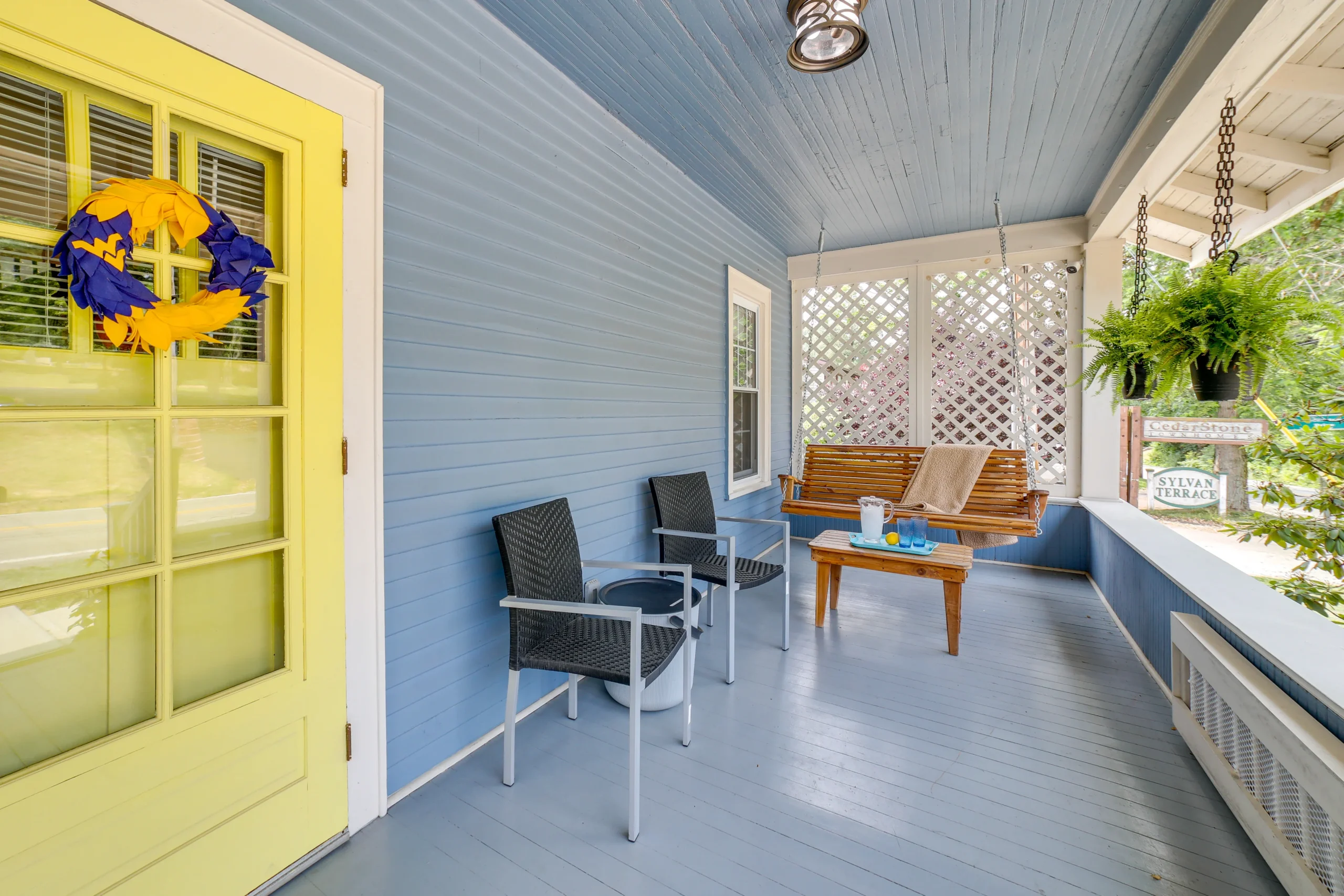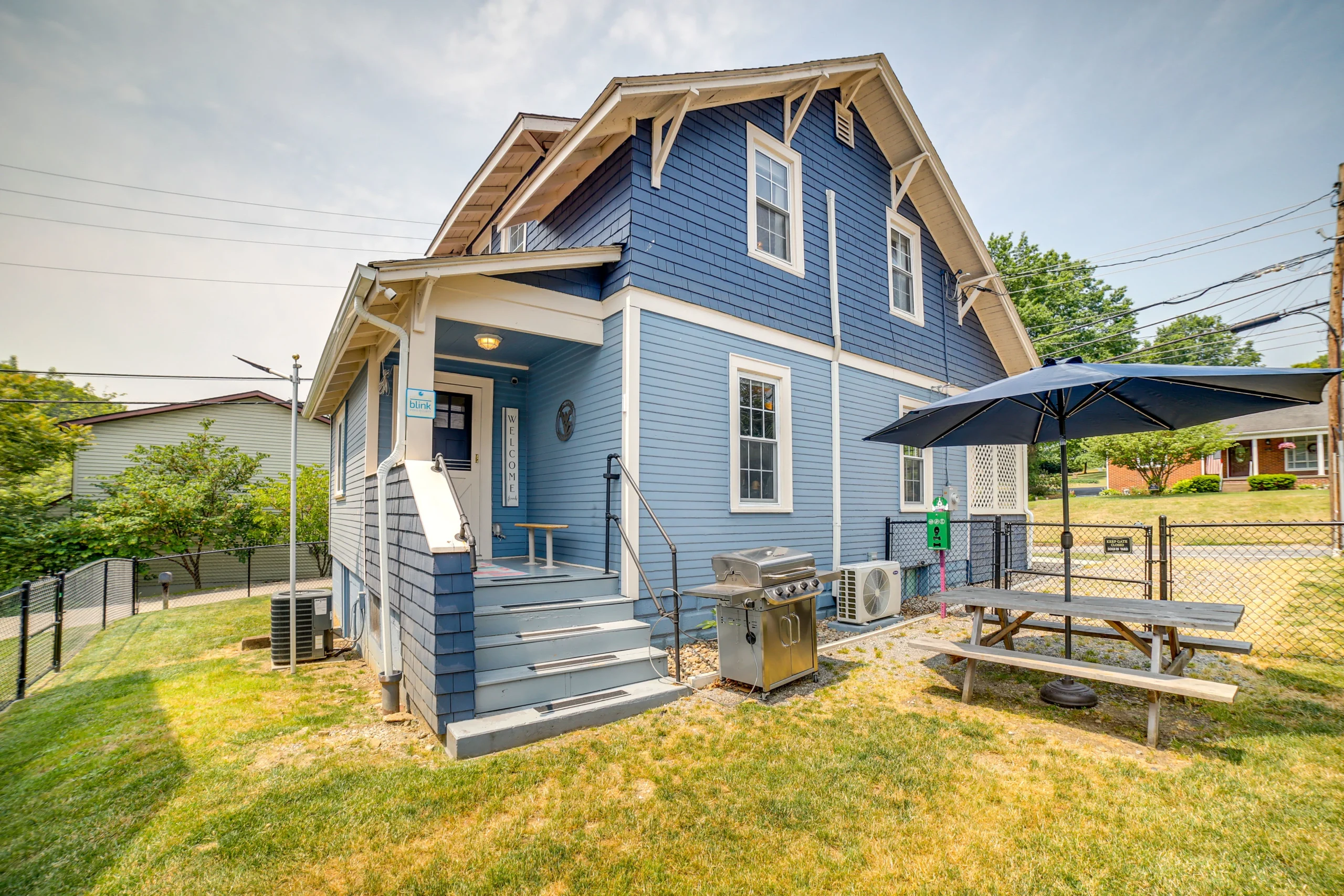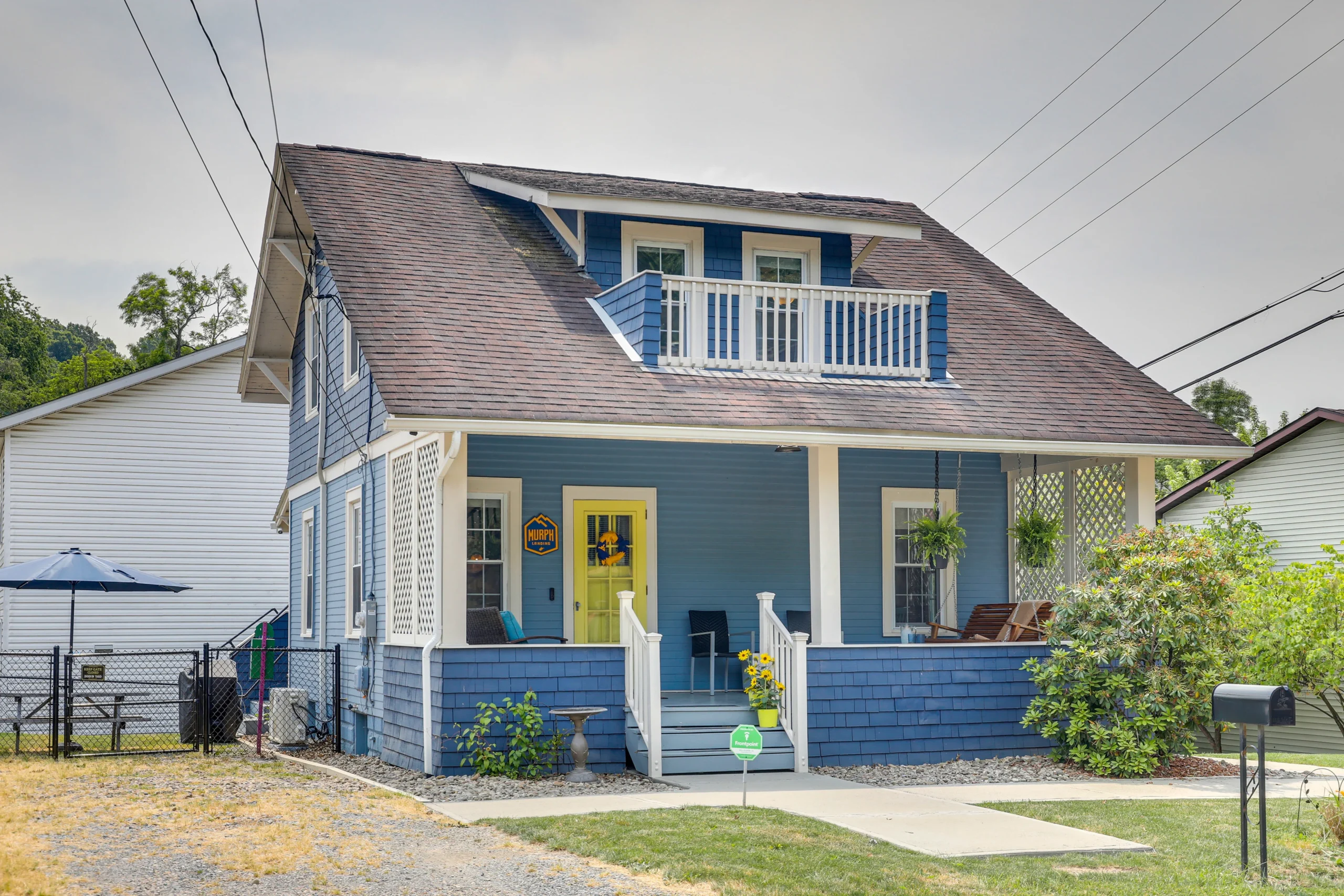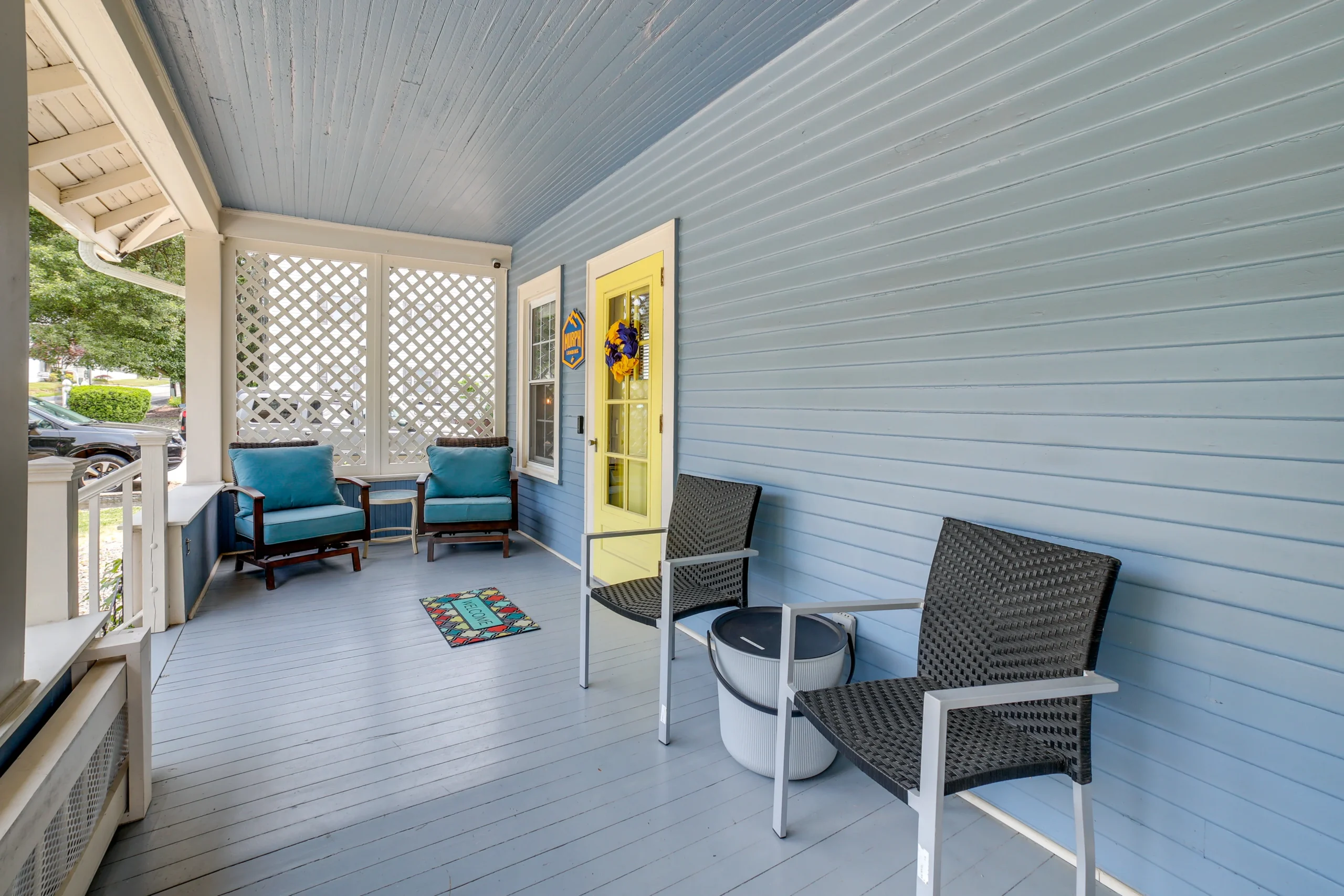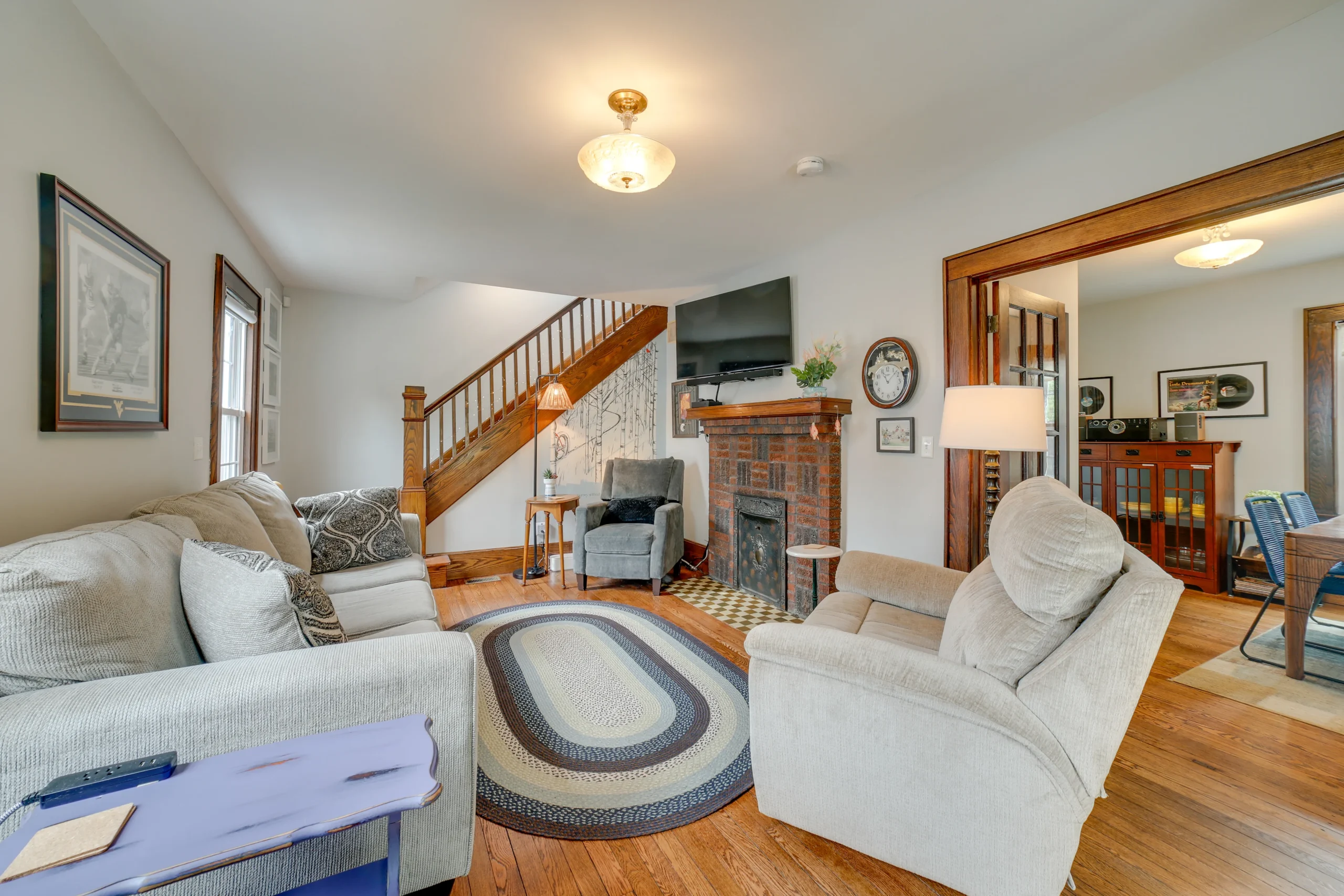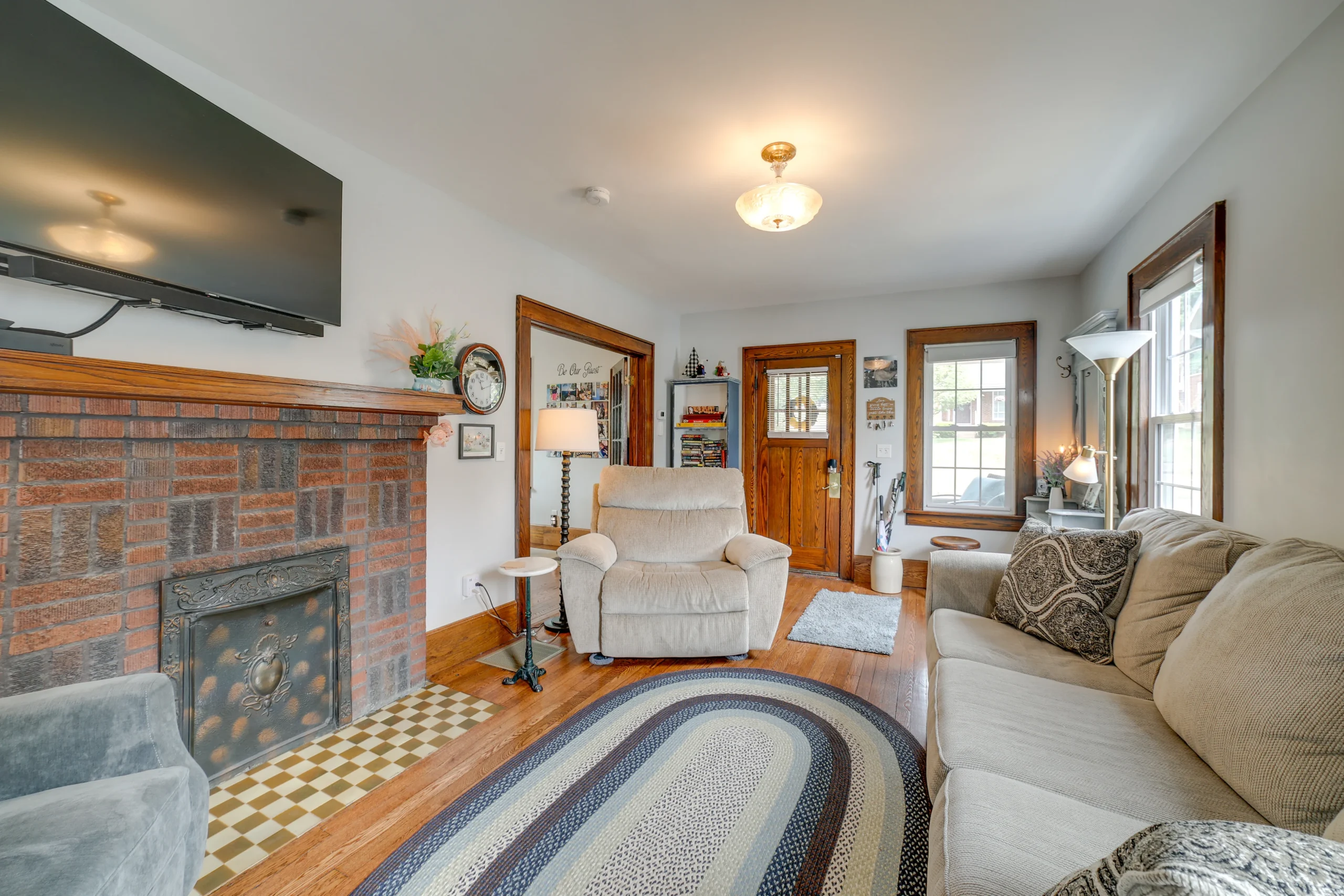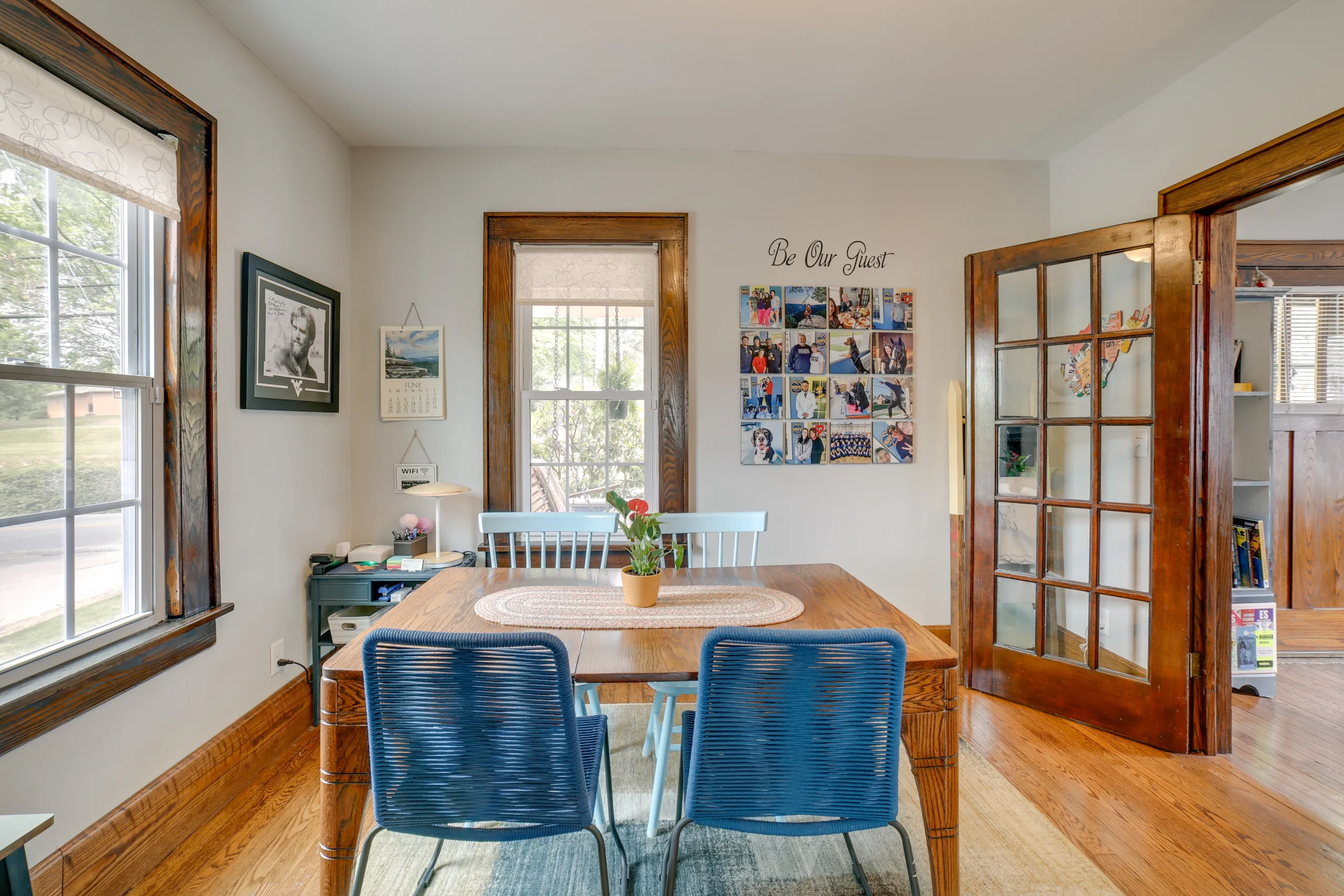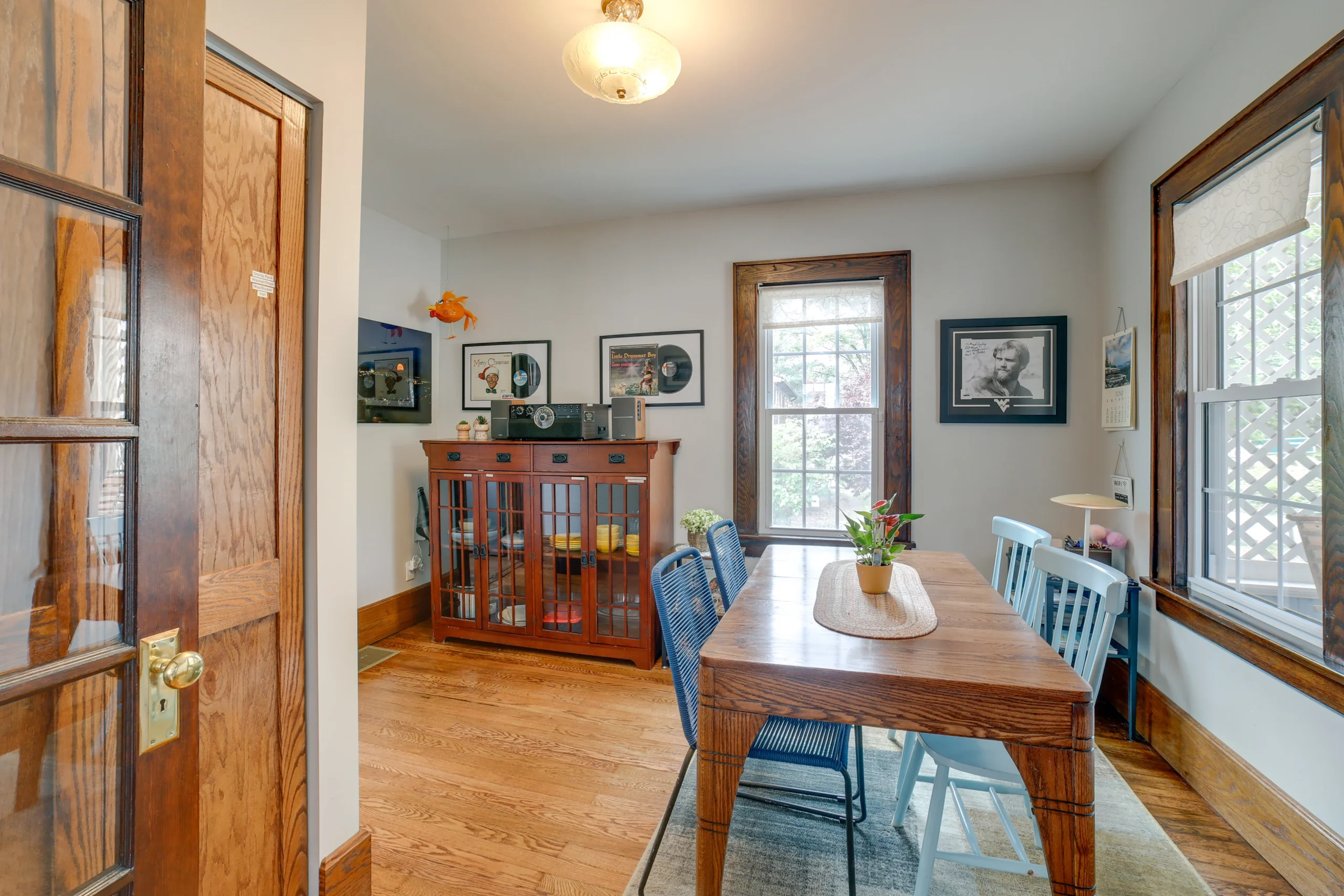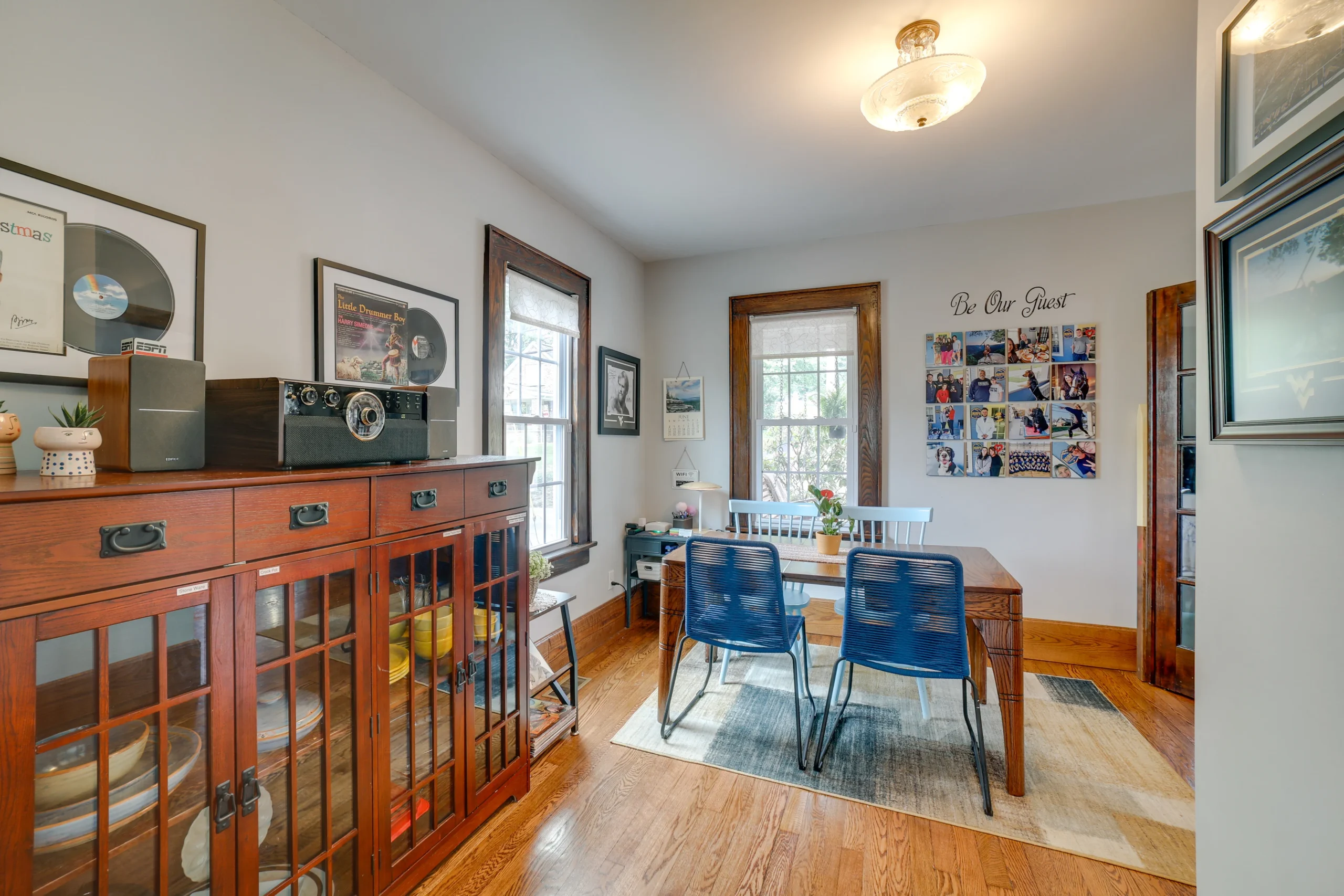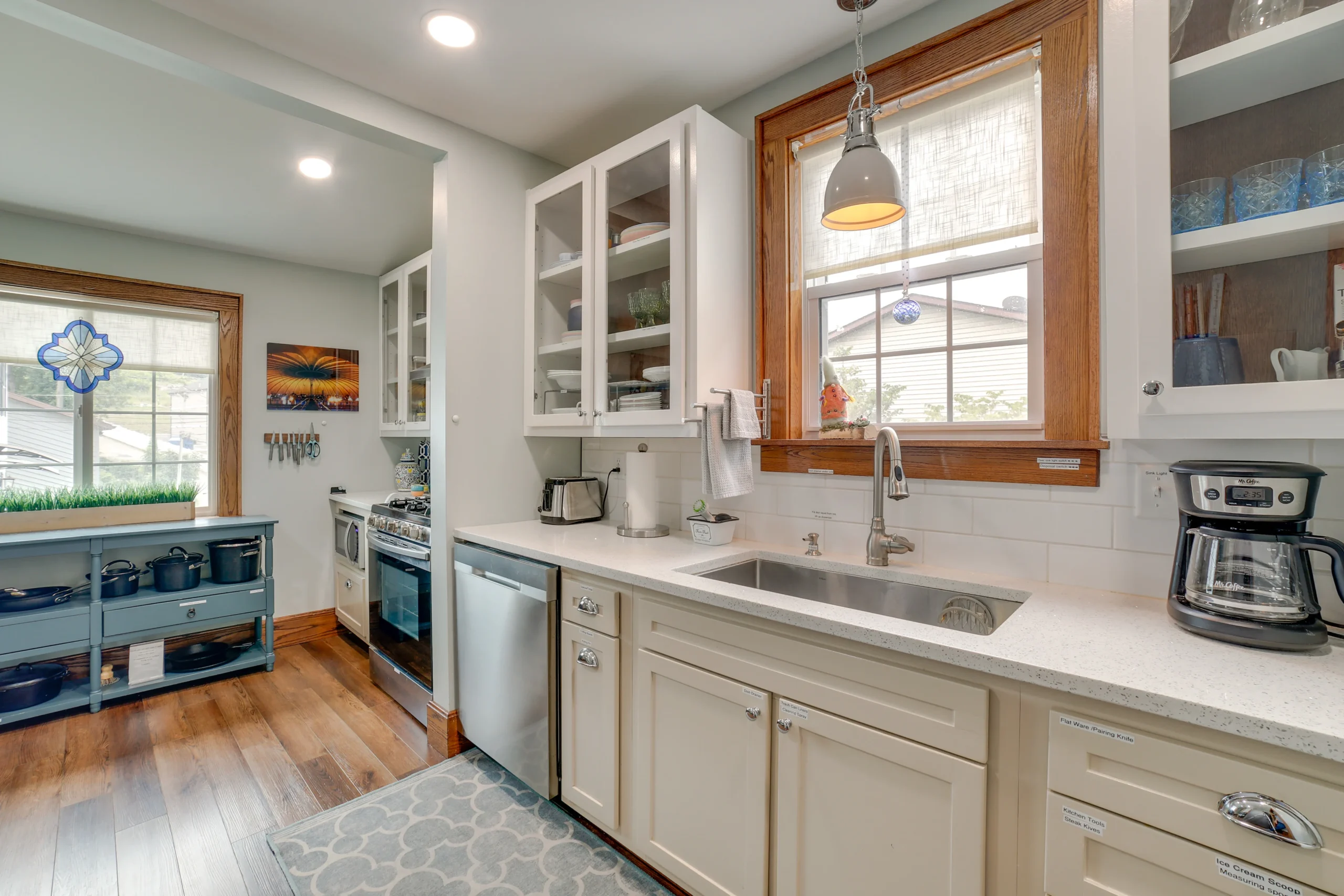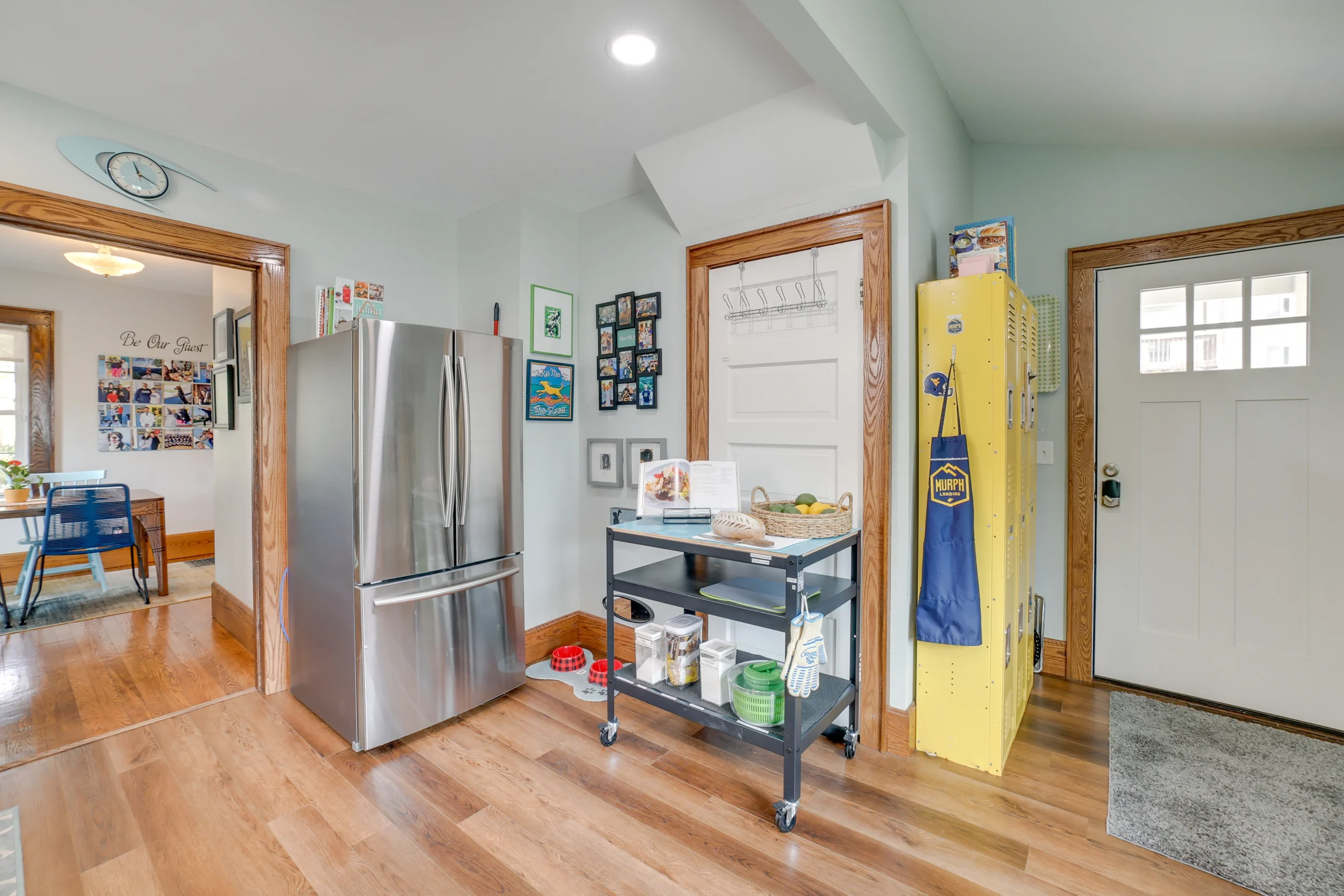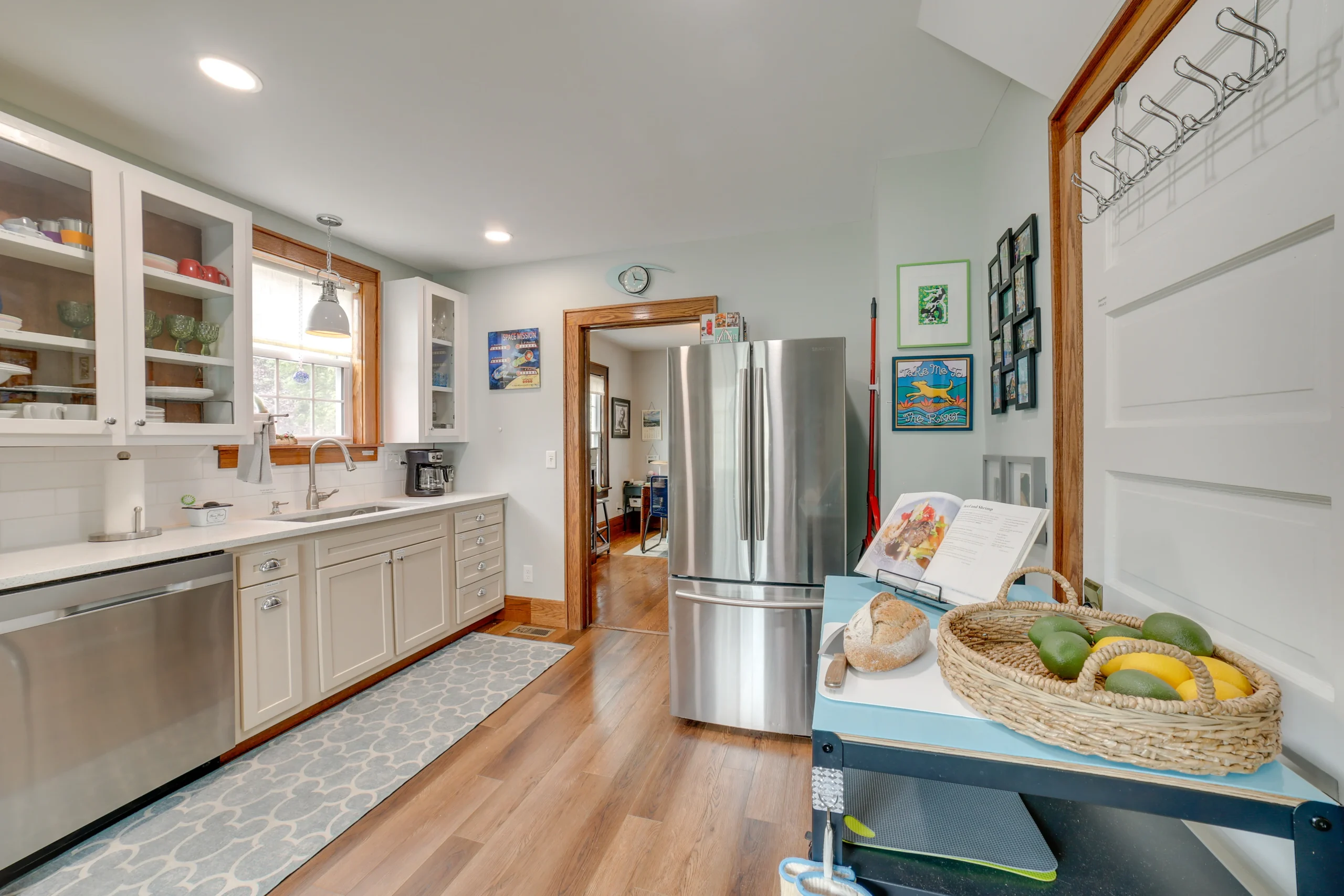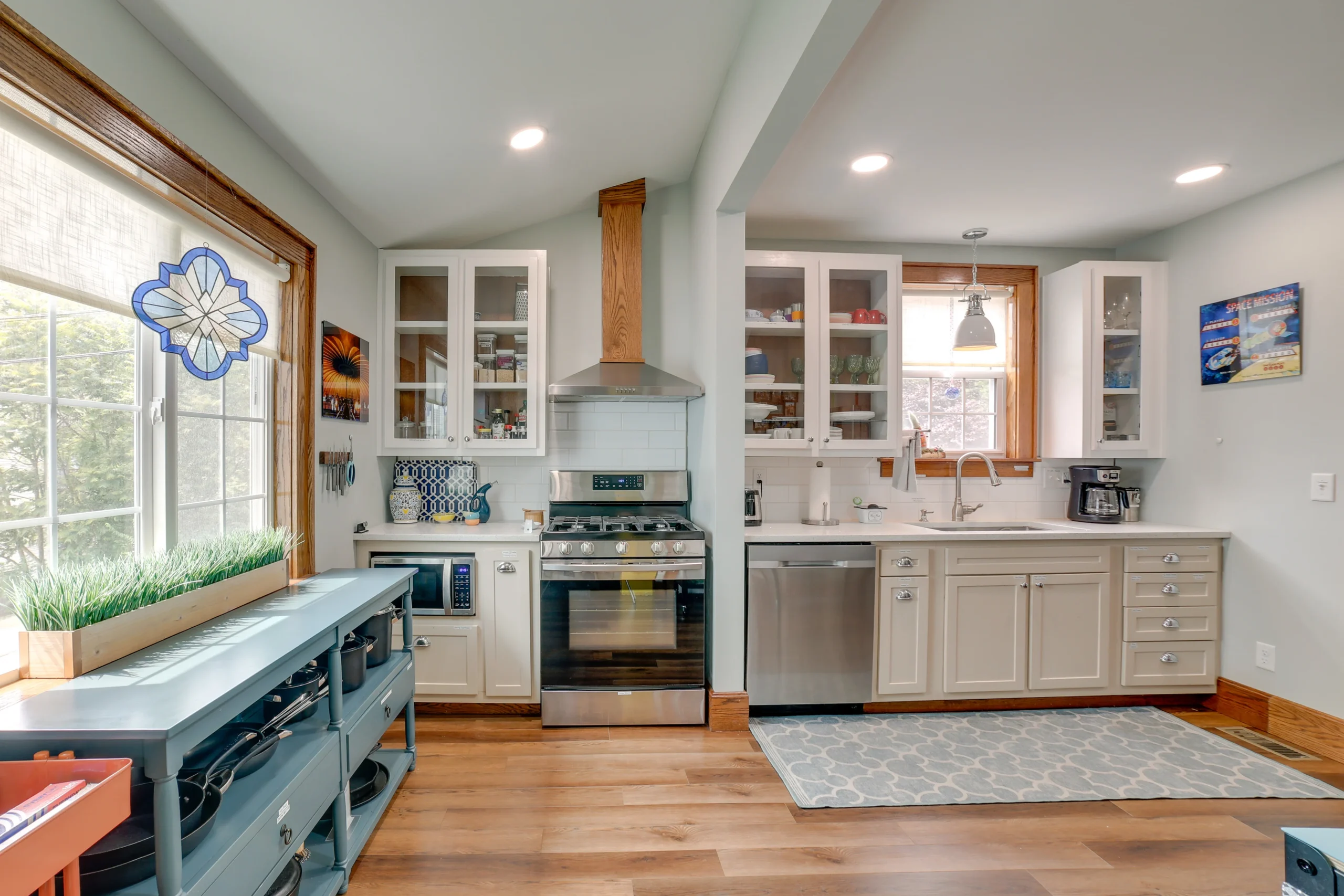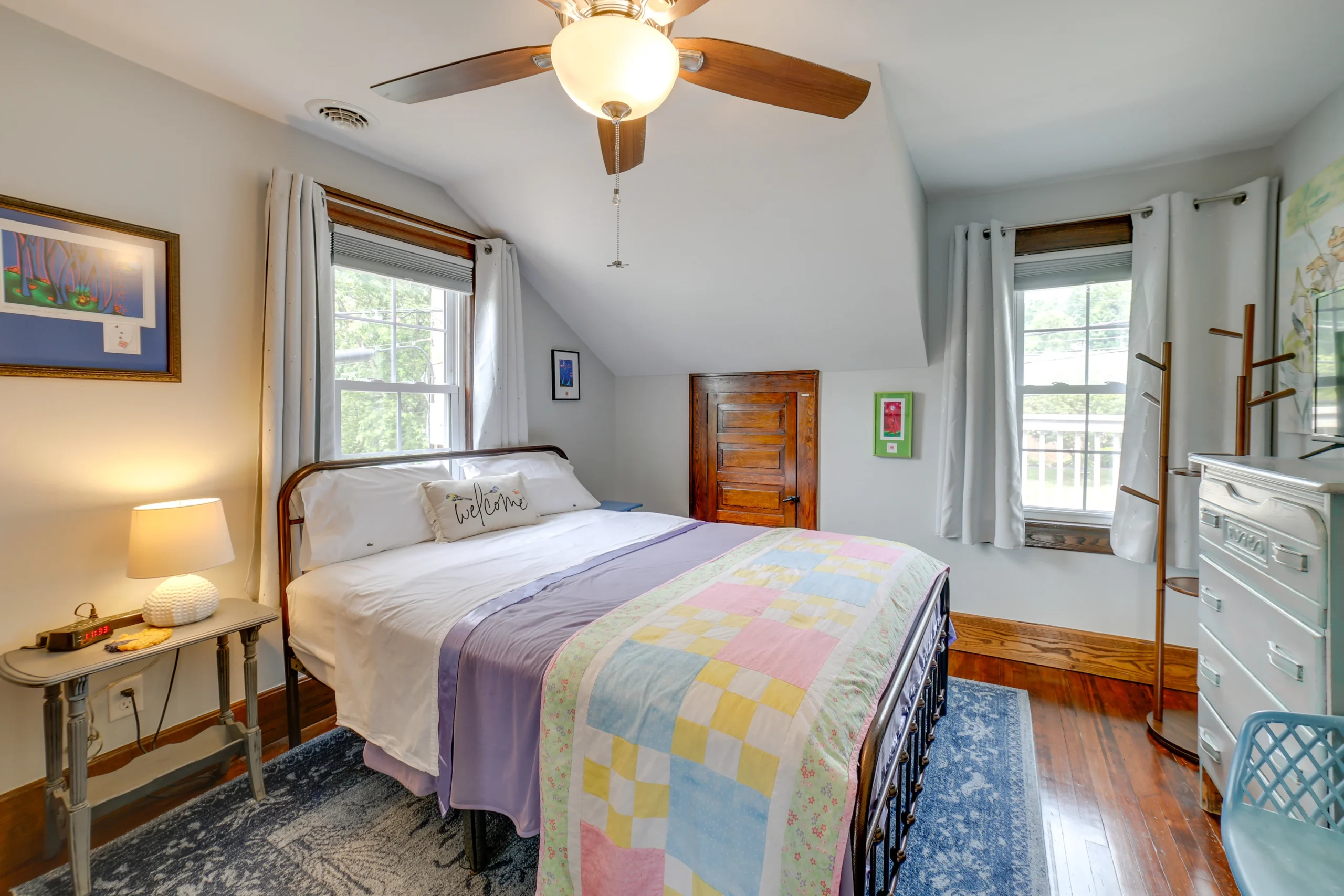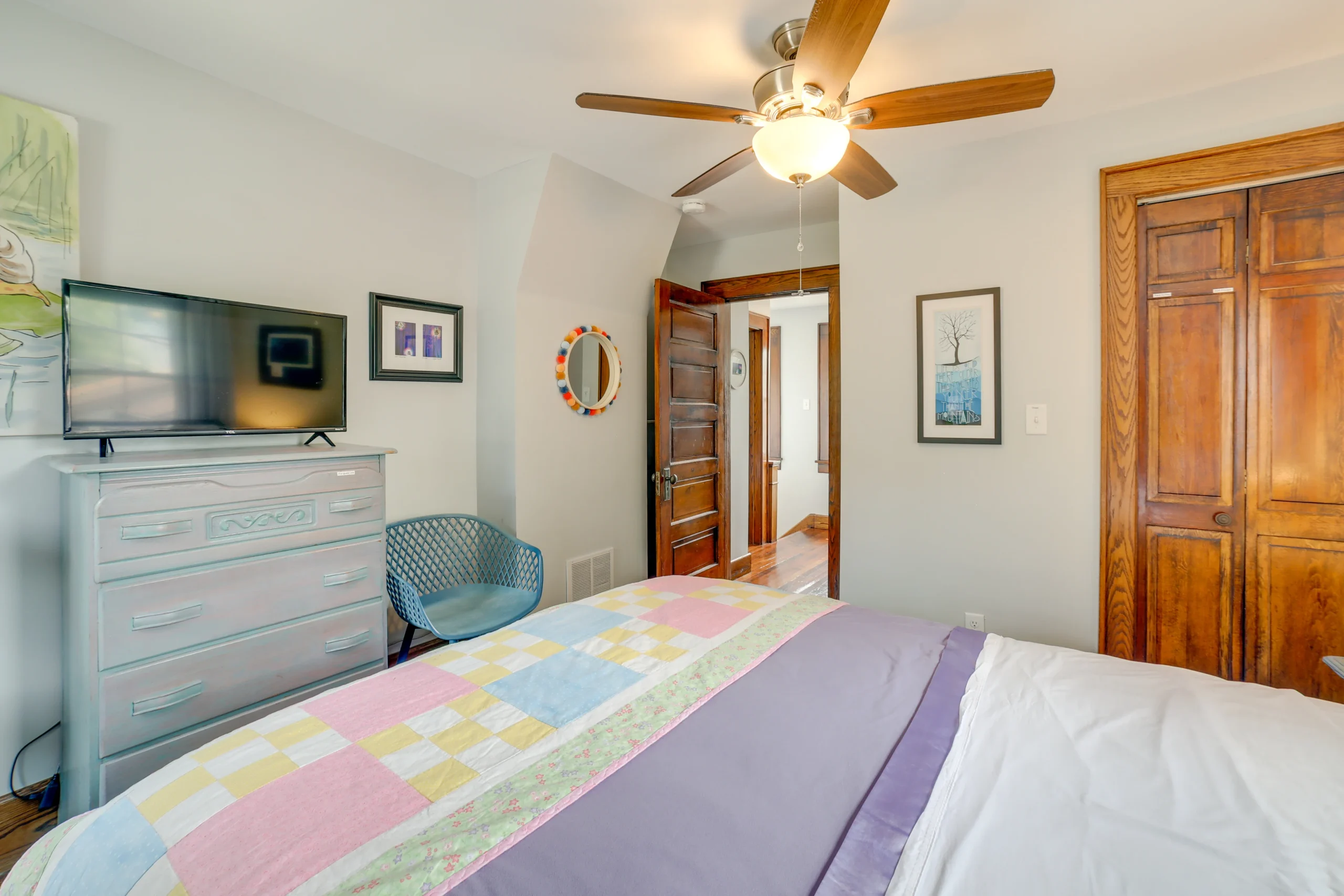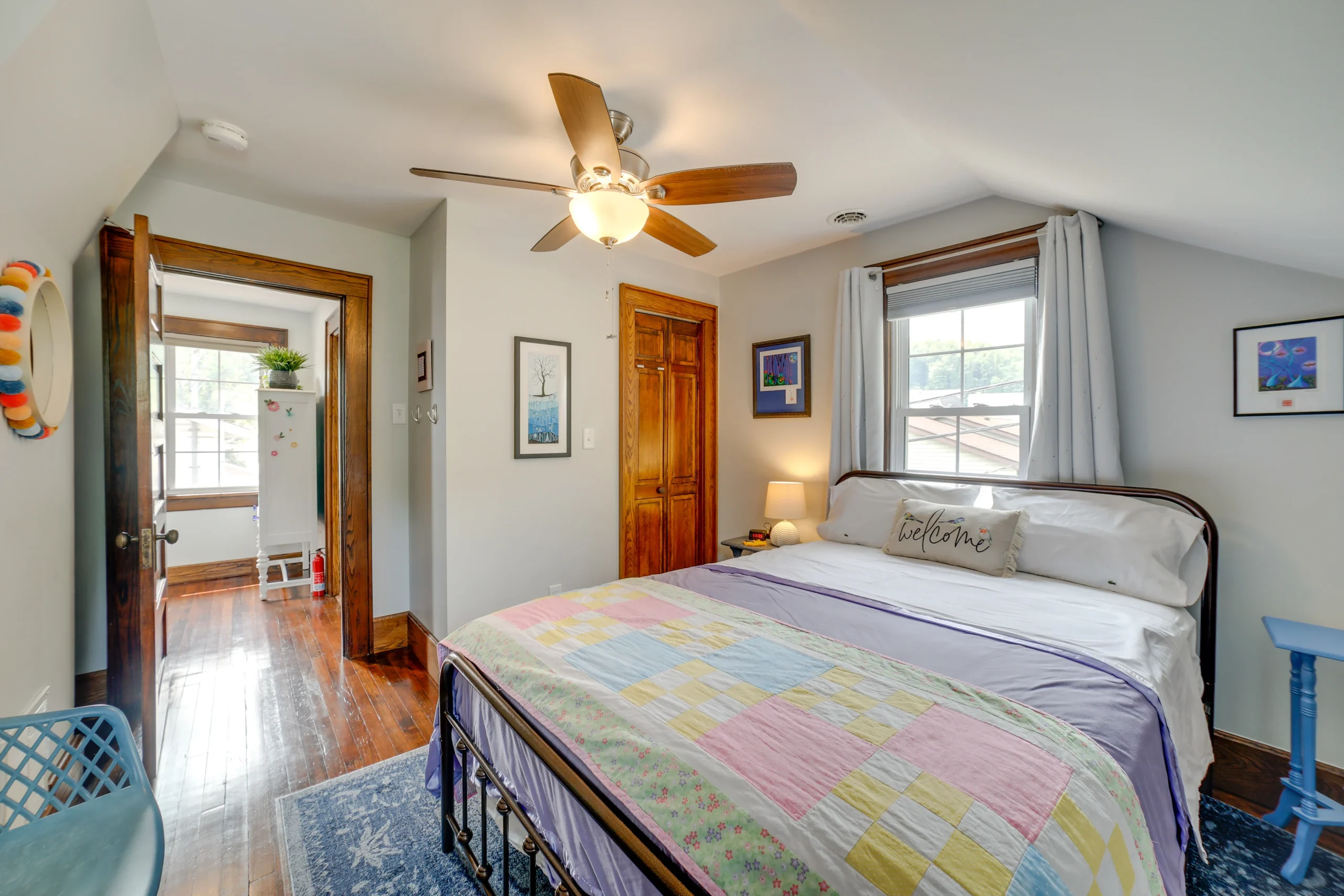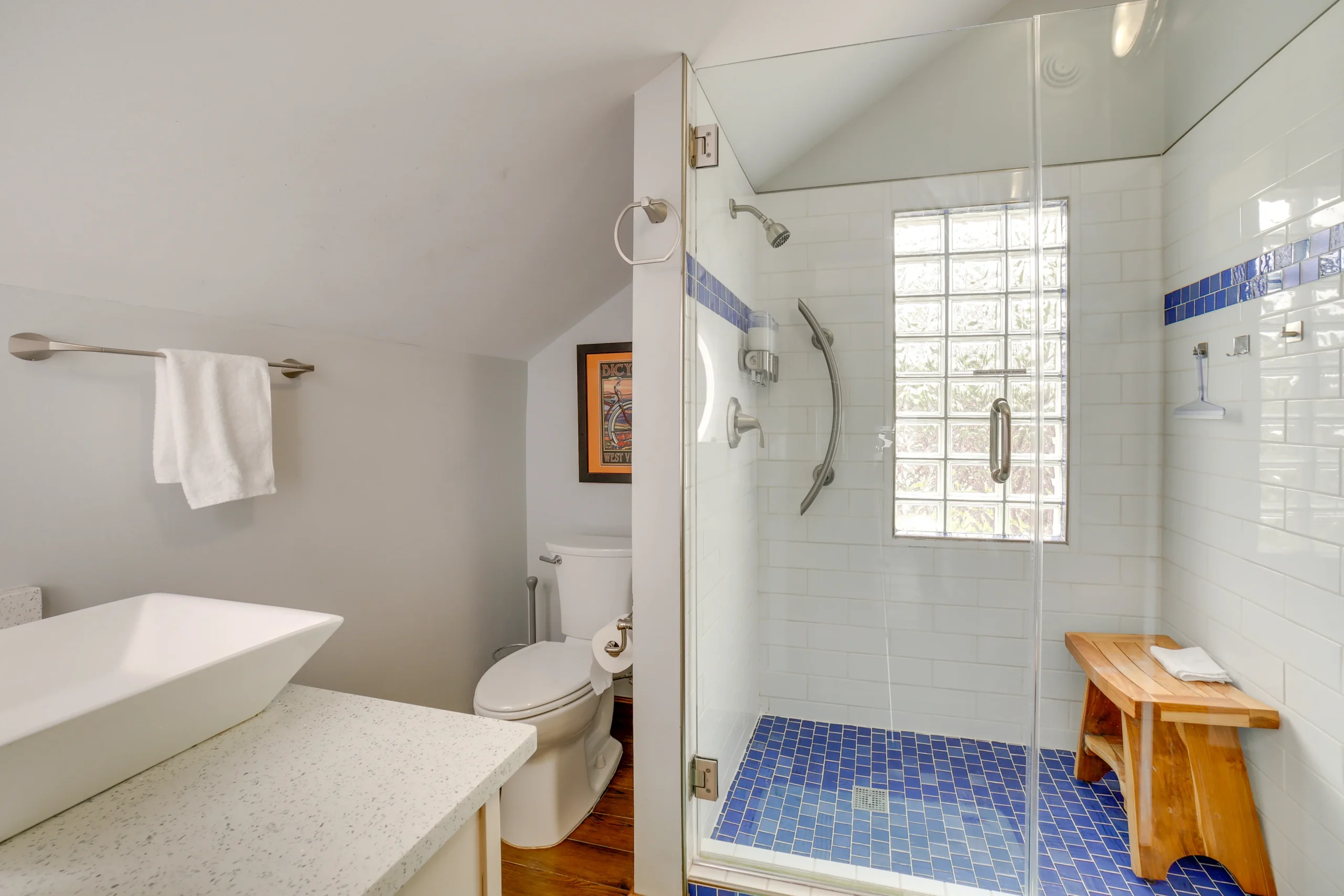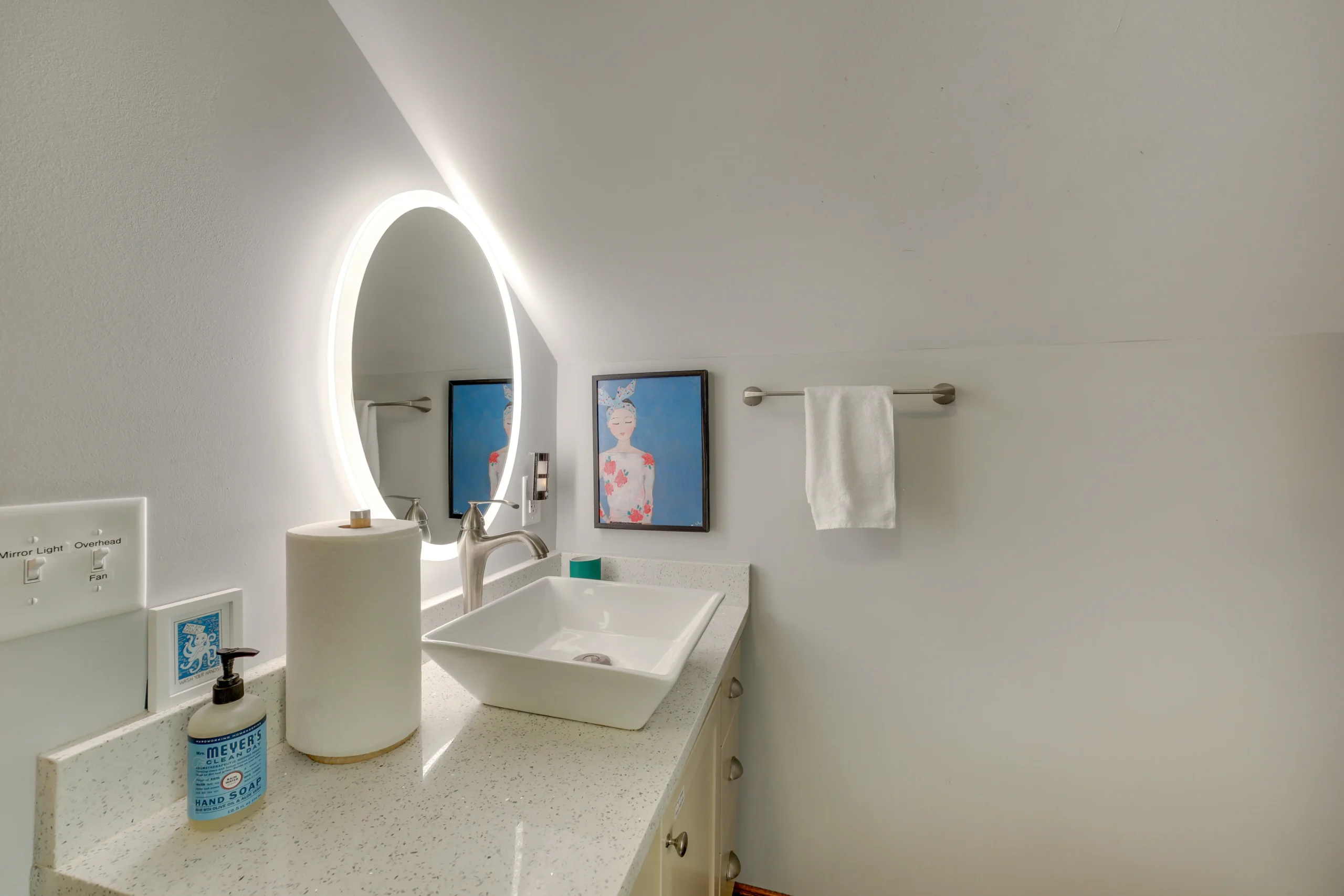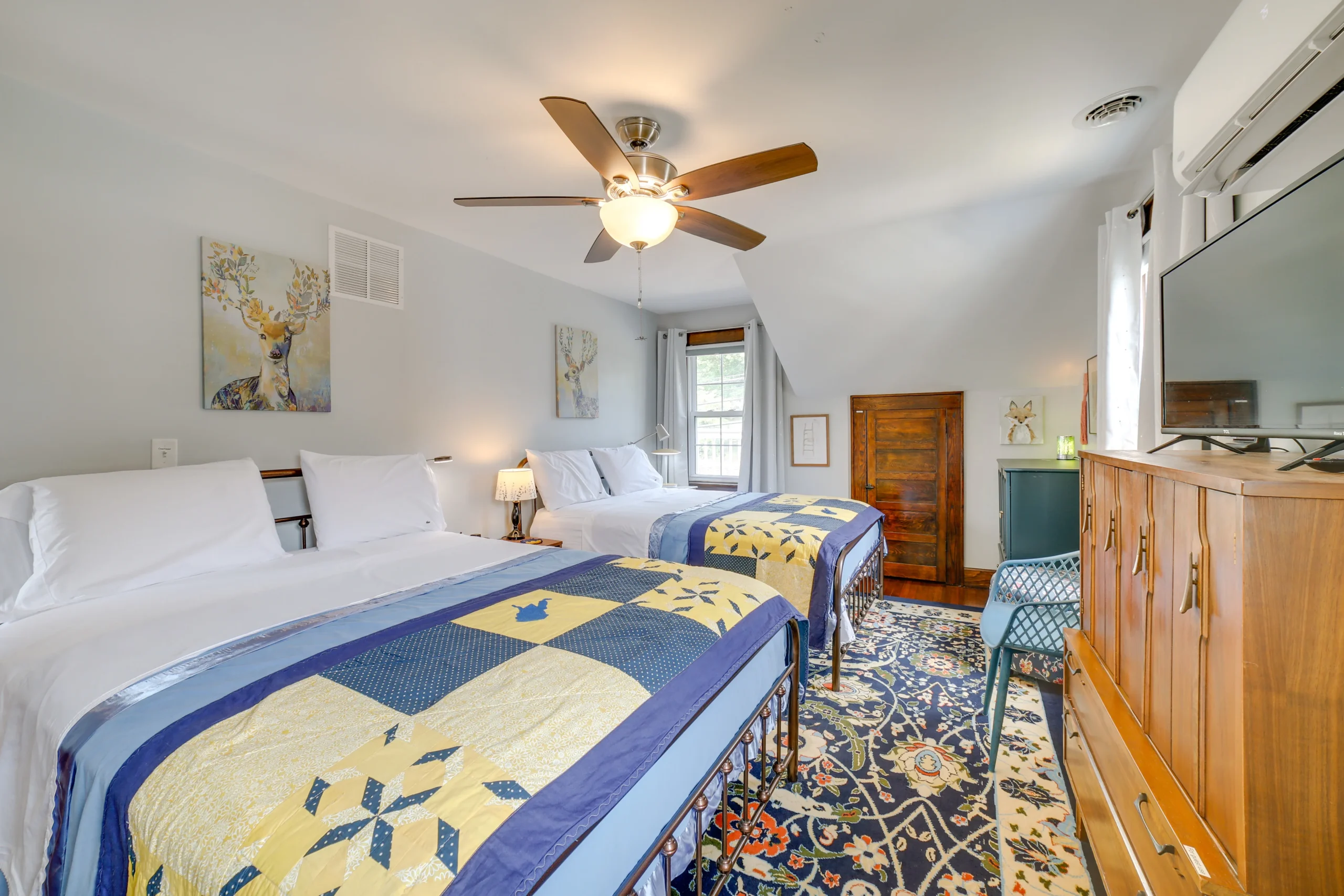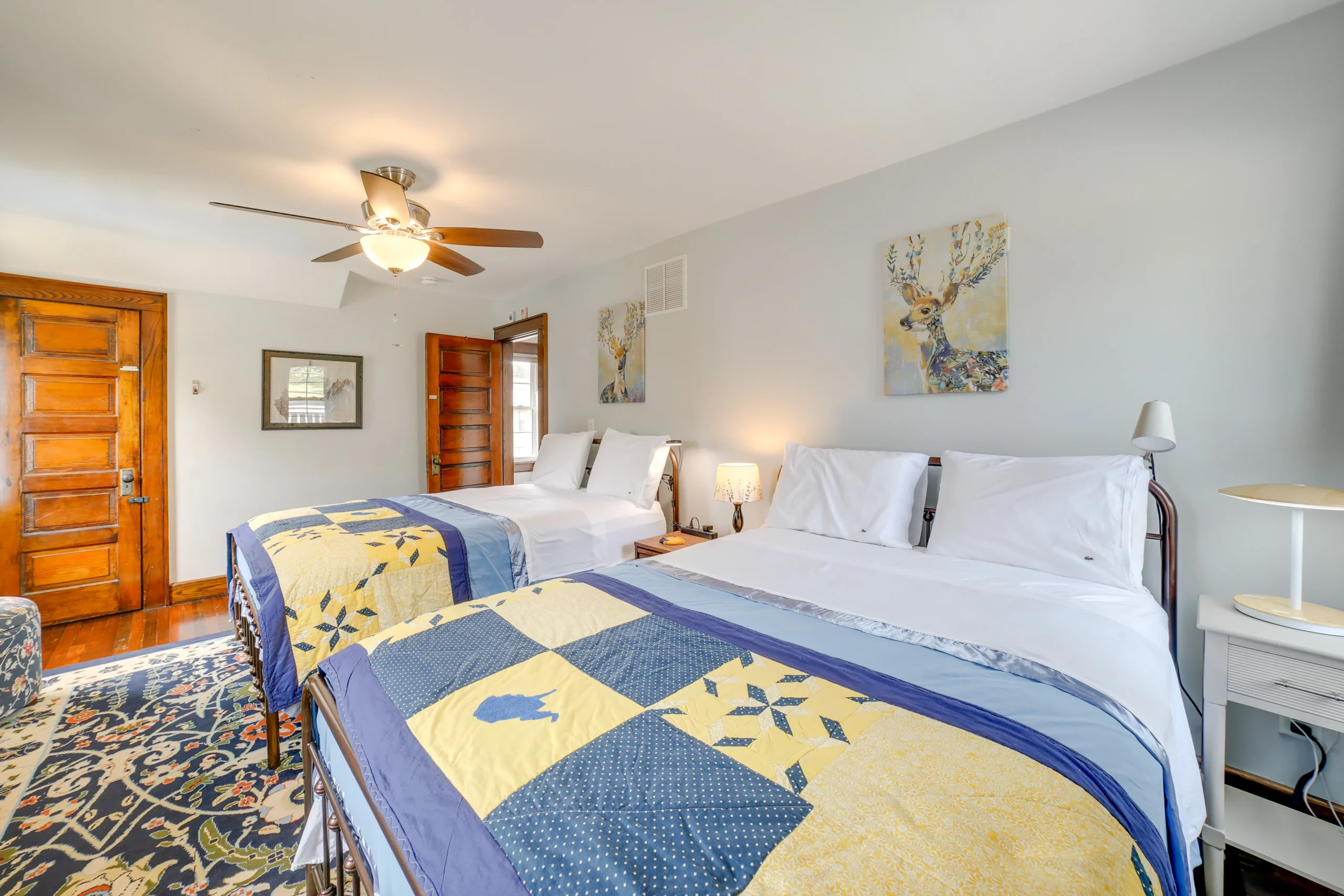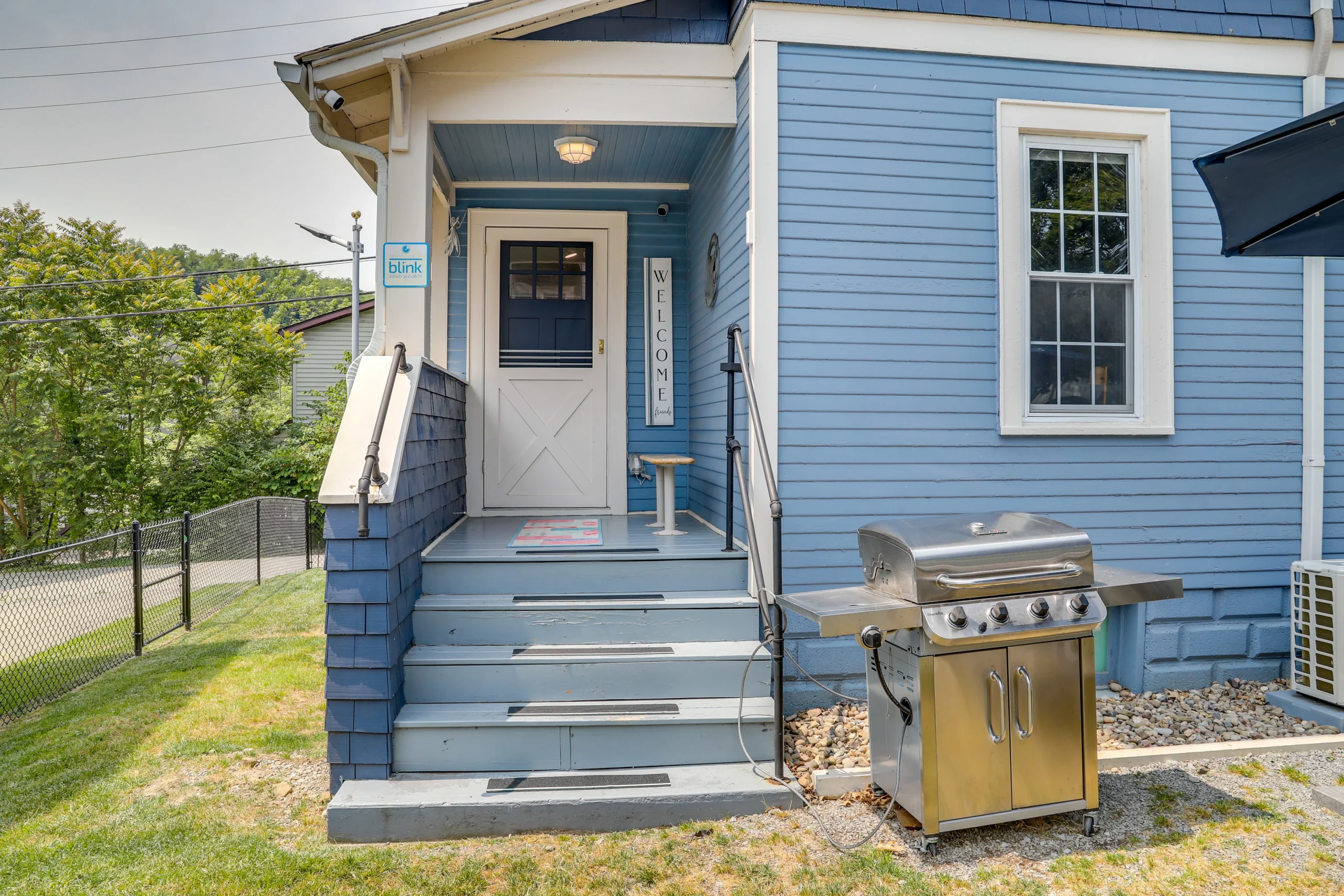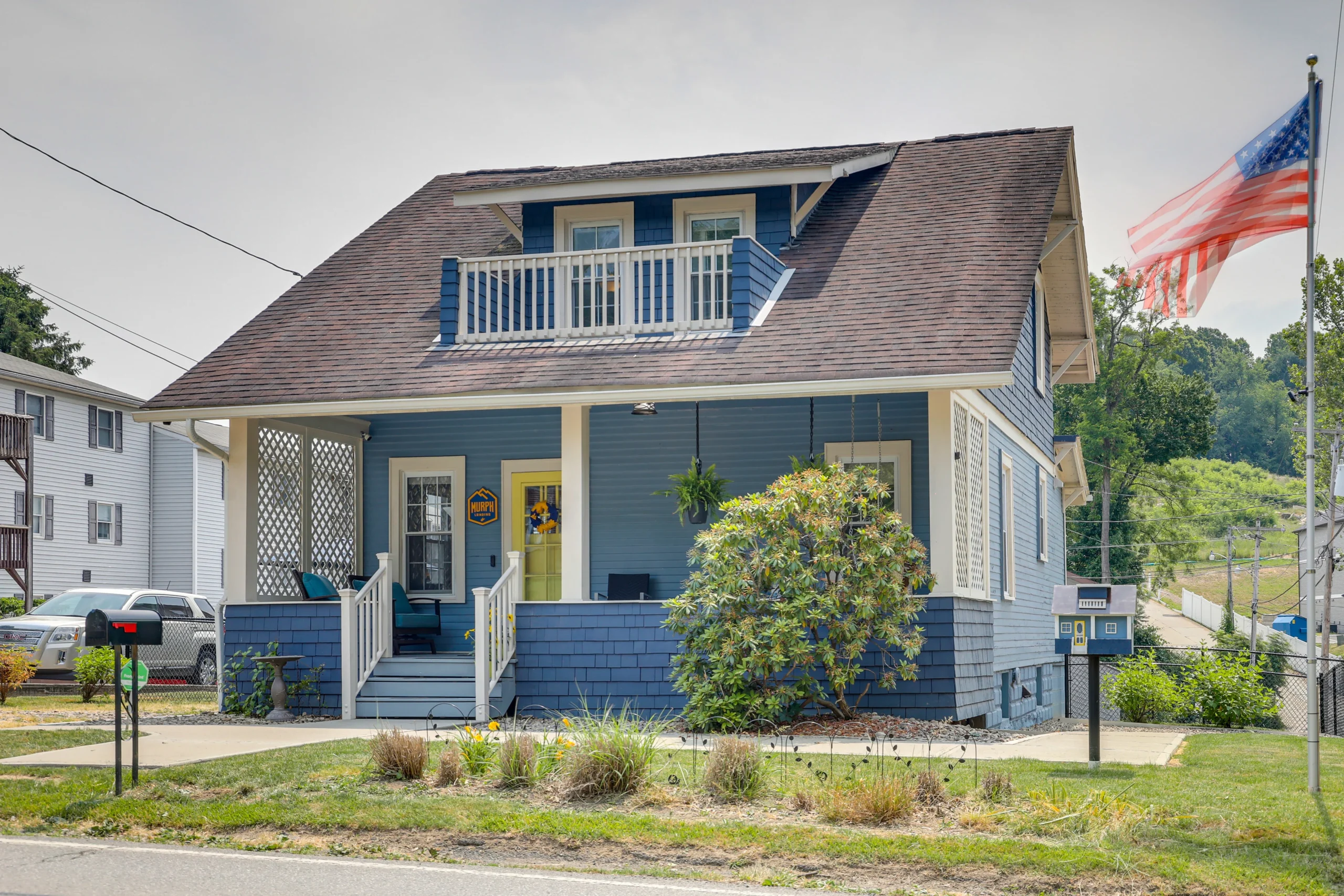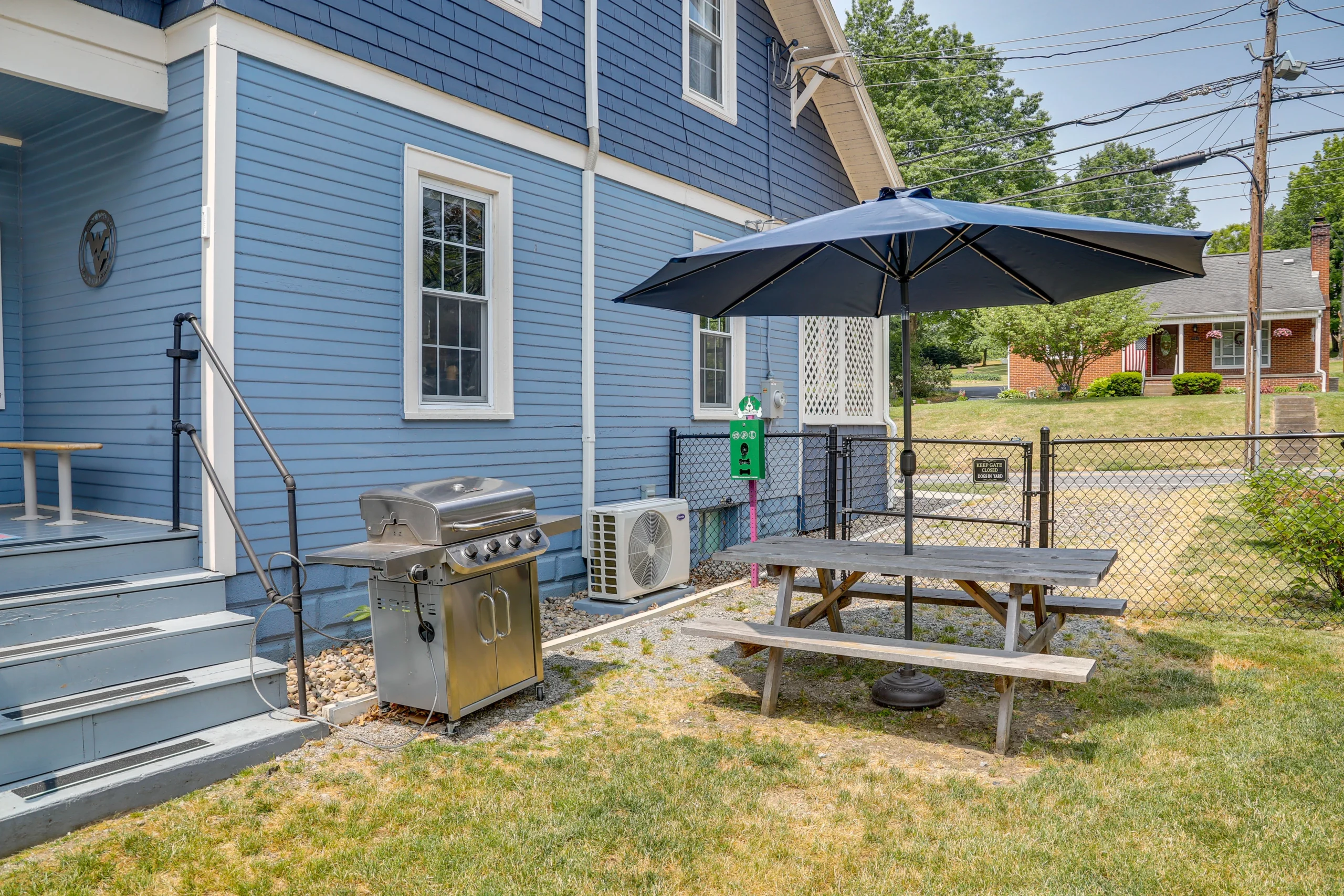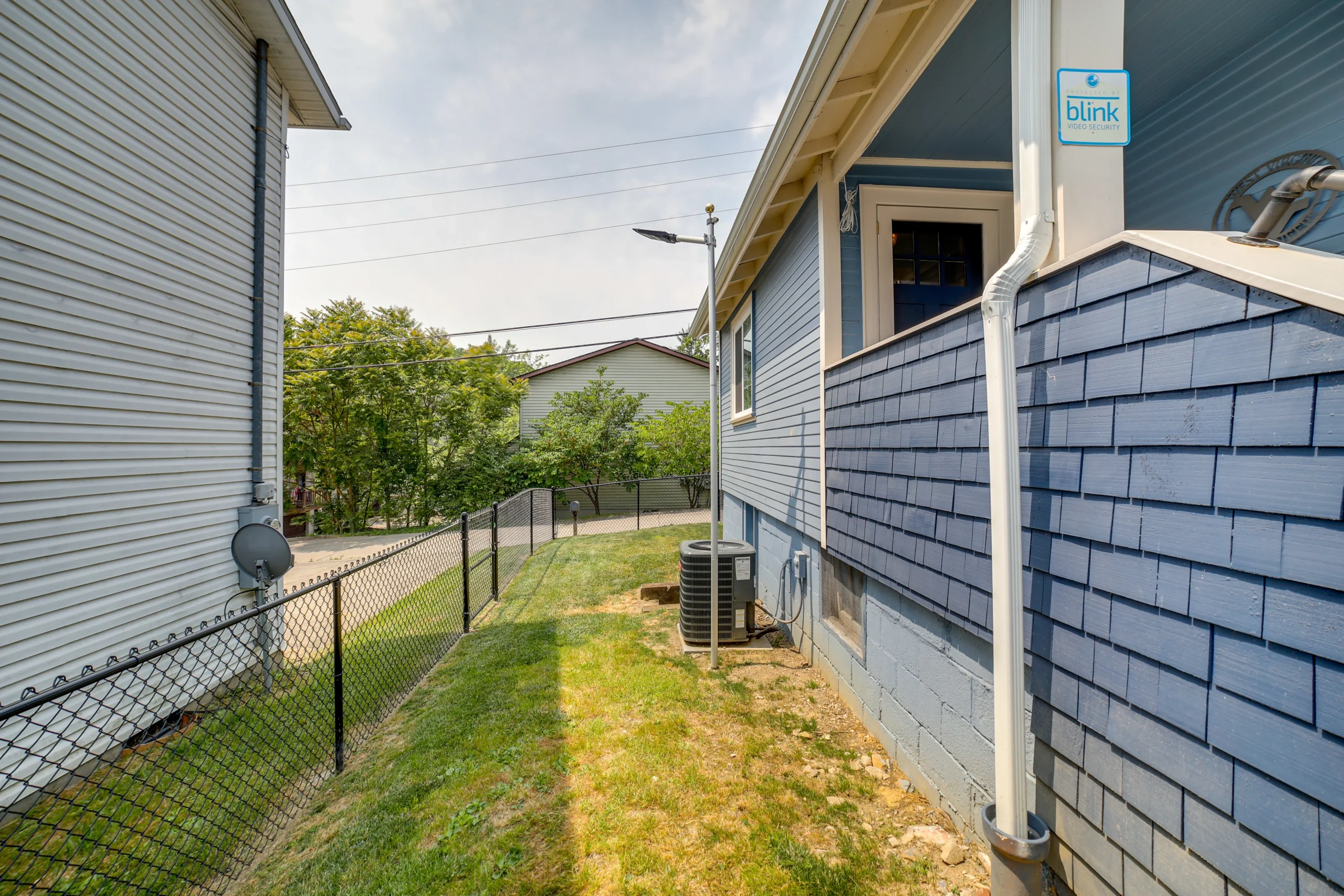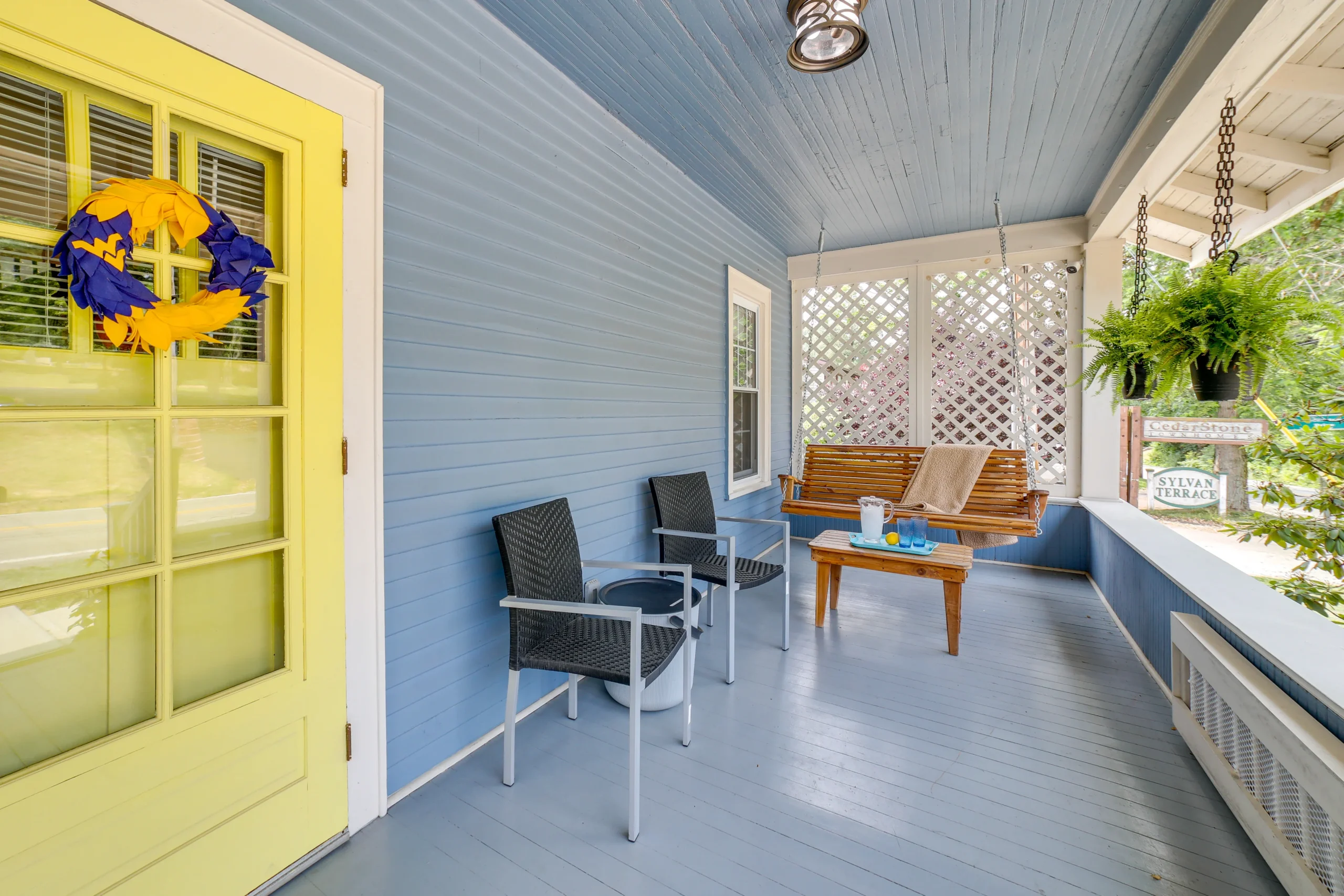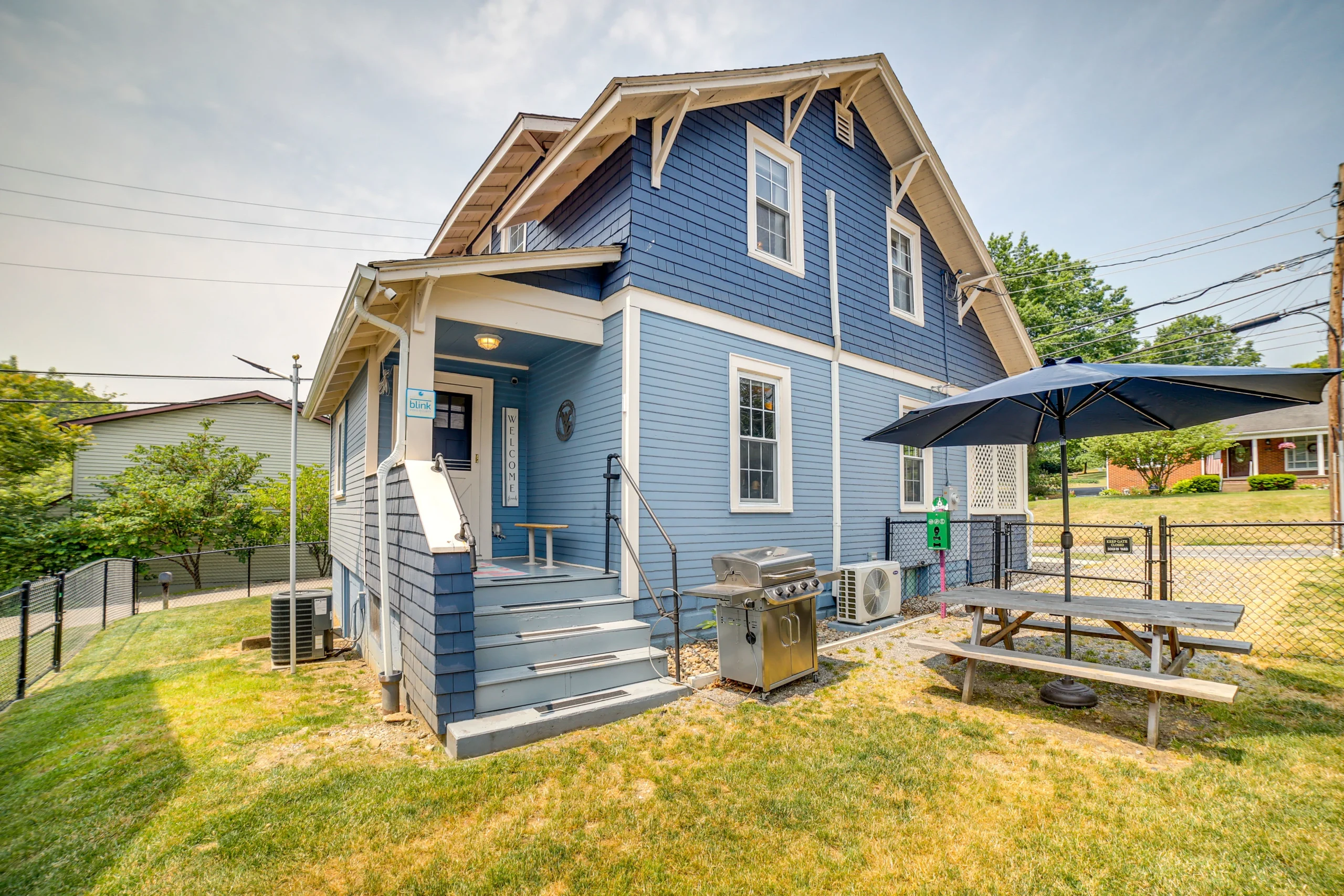 OVERVIEW
Come stay in Murph Landing, our beautifully restored 1920s bungalow, just 0.6 miles from Mountaineer Field at Milan Puskar Stadium. With two bedrooms and one bath, this 1,250-square-foot home can accommodate up to six guests.
The cozy space is lovingly decorated with WVU sports memorabilia, including photography by Murph Tinsley, a beloved videographer and photographer for the Mountaineers for 38 years. It features a fully renovated, well-stocked kitchen, all-new bathroom, washer-dryer, high-quality linens and top amenities. We are pet friendly for responsible pet owners.
Just blocks from the WVU medical center, College of Law and the downtown main campus, Murph Landing provides ideal accommodations for attending university events and a great gathering place for pre- and post-game activities. The Suncrest Towne Centre is a one-minute drive for convenient shopping and dining. Free parking and $5 round trip shuttle service to the stadium is provided from the Towne Center.
Our cleaning protocols go far beyond what you will find in traditional hotels—we take very seriously the health and safety of you, our guests, as well as our housekeepers and staff.
For more information on this property or questions, or to book your stay today, please click below.
@MURPH_LANDING ON INSTAGRAM
Tag @murph_landing in your photos
and we'll share them on our feed!